When to get more aggressive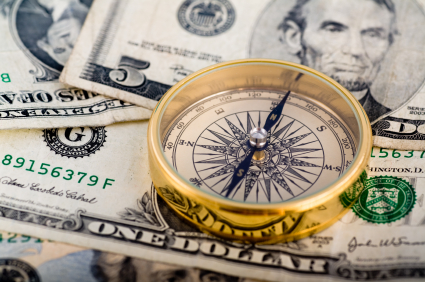 By Bob Landaas
Most often, we talk in broad terms of investment portfolios that are balanced half in stocks and half in bonds. But there are times to get more aggressive in stocks.
One is when you look at earnings yields versus bond yields and the spread increases. That's a good time to get aggressive and allocate a little bit more than you normally would to stocks.
It's not a market timing call. It's a valuation call.
Look at the 10-year benchmark Treasury yield. Compare it to the earnings yield, which is the reciprocal of the P/E ratio for the Standard & Poor's 500 index. When that spread widens between the earnings yield and the bond yield, get aggressive. It's generally a good sign that the stock market is undervalued and prices are going to head higher at some point in the future.
Conversely, I tend to get nervous when profit margins go down. But they're almost at record highs now. On average, 10 cents of every sales dollar is profit for the S&P. When those margins start to disintegrate, I get nervous.
When top-line revenue growth starts to go down, I get a little nervous. That ultimately has to impact earnings.
I get a little nervous when the markets tend to focus just on a couple of sectors. We saw that in 2007. If you weren't in bank stocks or oil stocks, you weren't making any money then. Look at it now, though, and we've got broad-based participation: 11 of the 12 sectors of the S&P are doing well right now, year-to-date.
I tend to get a little nervous when there's more money leaving stock funds than going in – although that's not a great indicator.
And it's really important to be clear on where you are in history.
I like the orderly progression of the markets. In the first half of a business cycle, value stocks do the best. People don't want to bet the ranch on growth stocks. They want to be real sure the economy is turning the corner. So people bet on things that they know are going to be around: utilities, insurance companies, banks. They buy value stocks.
Then, halfway through the cycle, the baton gets passed over to the growth stocks. That's what's happening now. Year-to-date, value has outperformed, but for the third quarter, growth has outperformed value.
So we're getting this classic shift in the business cycle halfway through, where investors are starting to favor growth. That's the way it's supposed to work.
The point simply is that two- to three years from now, the risks will be going up. We won't be talking about average P/Es. We won't be talking about average price-to-sales, price-to-book, price-to-cash flow. We'll be talking about above-average. Then your risks go up. And, for most folks, that's the time to get less aggressive.
It's not so much that you don't ever change your account. And we are oversimplifying this by talking about half-stocks, half-bonds – behaving yourself with half your investment money and growing the other half.
But there are some clear signals that give you a sense of when to reduce your risk a little bit and when to increase your risk a little bit, based on where you are in the business cycle.
Try not to be too optimistic. The market is about risk. People shouldn't buy stocks or stock funds if they can't handle risk. Typically, we get a 10% correction every year. We get a 20% or more selloff every four years. It's been a while since we had one of those. It could be coming.
But I think if you look at the fundamentals, it's pretty hard not to like stocks at this level.
Bob Landaas is president of Landaas & Company.
(initially posted Nov. 20, 2013)
More information and insight from Money Talk
Landaas newsletter subscribers return to the newsletter via e-mail.