Watch your language: Attention to details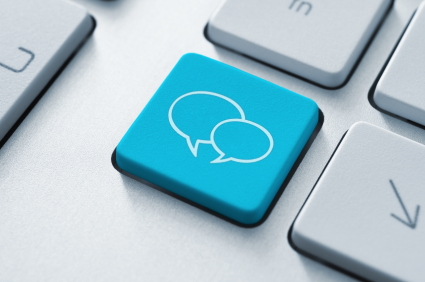 By Joel Dresang
I am not a financial professional. That was my excuse for the prejudice I showed against certain applicants for financial internships.
I caught myself weeding out college students whose applications contained misspellings and simple grammar mistakes. We were not, however, hiring a communications specialist. I questioned the fairness of imposing my preference for proper parsing of the language on students who were majoring in finance and economics.
I blame my upbringing. I grew up in a large family in a small town during the Cold War. Following the rules wasn't how you got ahead but how you got along. Compliance was compulsory.
Mom would drill us on the rules. I observed her in the kitchen on school nights helping my older siblings memorize their catechism, their spelling words, their Latin vocabulary. My turn came in time.
Mom was a person of letters. She didn't read as much as she wanted, but she volunteered 31 years at a school library and fanatically completed the crossword puzzles in the TV Guide. She spoke properly and made sure we did. It was part of our duty as respectable citizens, like table manners and hygiene.
Mom made a lasting impression. In school, I tended to hang out with kids who enjoyed puns and turns of phrase. Before college, I studied journalism usage guides. In more than 20 years as a news reporter, I strove to submit clean copy – to try to minimize having others edit my work but also to reflect that I was serious about what I did.
I am, in sum, old-school. Increasingly, I am feeling like a fish out of water. The demise of English is well-documented, including in a 2010 Washington Post piece that laments, "English has become increasingly irrelevant, particularly among young adults."
Of course, language still matters. Research published earlier this year by S&P Global Market Intelligence analyzes the language of chief executives in quarterly earnings calls. The findings suggest that the companies whose CEOs speak less directly using more words and longer words tend to suffer subsequent declines in earnings and share price.
For all of their financial acumen, my bosses regularly show their concerns about language. For instance, Bob Landaas recently piqued my curiosity about the etymology of the expression "with a grain of salt." Brian Kilb triggered an office discussion about the differences between "dose" and "dosage."
I am not a financial professional, but I work surrounded by financial professionals. I learn from them, including these lessons that apply beyond investments.
Communications is critical.
Besides the daily interactive communications that advisors and associates have with clients, we have devoted considerable time and resources to annual seminars, weekly podcasts, two monthly newsletters and scores of videos. All are aimed at educating investors through timely information and insight.
The devil is in the details.
Although a comma doesn't have the power of a decimal point, attention to punctuation, grammar and spelling can convey how seriously we want to be taken. Simple mistakes can undermine credibility and suggest a lack of quality control.
Humility is professional.
The advisors and associates I work with have a culture of collaboration that addresses the fact that nobody knows everything. Anyone who thinks otherwise is courting a costly comeuppance. People have made fun of the dictionary on my desk, but it is my admission that I can use assistance. I also subscribe to the Associated Press Stylebook and follow selected copy editors on Twitter. Language is too important, too dynamic and too challenging to trust to suppositions.
The more I've thought about it, judging applicants by spelling and grammar is fair game. To be taken seriously, even financial internship candidates should demonstrate proper attention to detail and a sense of quality control in documents that are as critical as a résumé and cover letter.
That may be old-school of me, but who do you know wants to invest their money with someone who shows disregard for details?
What Mom drilled into us all those years ago really comes down to discipline – taking  time to learn something and to practice it until you own it and can apply it when called upon. I'd say that's a good quality to demand from ourselves – and seek in others.
Joel Dresang is vice president-communications at Landaas & Company.
(initially posted December 15, 2017)
Send us a question for our next podcast.
More information and insight from Money Talk
Money Talk Videos
Follow us on Twitter.
Landaas newsletter subscribers return to the newsletter via e-mail.