For What It's Worth: Grain of Salt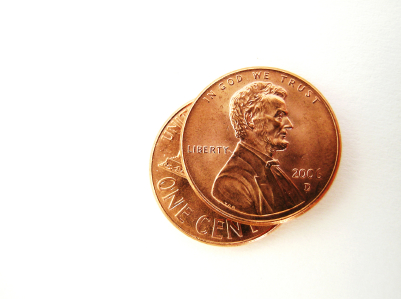 By Joel Dresang
When you take something with a grain of salt, you accept it with scrutiny.
That's what economists have been saying lately about monthly economic reports. Look askance at the data, they advise, because the late-summer Gulf Coast hurricanes have distorted certain numbers, at least for the time being.
For instance, the four-week average of new unemployment claims rose four weeks in a row following the hurricanes but then dropped for six consecutive weeks to the lowest level since 1973.
On a recent Money Talk Podcast, Bob Landaas wondered aloud where we got that expression – "with a grain of salt."
For What It's Worth is an occasional look at the meanings and origins of words and expressions investors may encounter.
I ventured off-the-cuff that maybe it had to do with adding spice to something to make it easier to swallow. I imagined being served an unfamiliar dish of questionable ingredients and sprinkling the food with salt it to make it more palatable.
I should have tapped my high school Latin. Cum grano salis. That's what Ms. Fulton would have taught us. Lexicographers have found that expression dating back to the Middle Ages. The English "with a grain of salt" first appeared centuries later.
Plus, Ms. Fulton would have pointed out that the Latin word salis has two meanings. One is salt. The other, wit.
So, accepting something with a bit of wit suggests the very discretion that the expression "with a grain of salt" conveys. Don't believe everything you hear – use your own knowledge and experience and intuition to fact-check and come to your own conclusion. Trust, but verify.
The more popular explanation for why we say take something "with a grain of salt" relates to the notion of making food more appetizing. For my money, though, it makes more sense if you use "wit" as a "salt" substitute.
Besides, as Bob noted, doesn't sugar work better at sweetening something that we find hard to swallow?
Learn more
Take It With a Grain of Salt! But Why a Single Grain? And Why Salt? from the Lexicon Valley podcast
Pinch of salt, from World Wide Words
Making financial sense of "breaking news," a Money Talk Video with Art Rothschild
Look (and scrutinize) before you leap, by Joel Dresang
Crash test dummies, by Joel Dresang
"Investor Alert: Beware of Stock Recommendations on Investment Research Websites," from the Securities and Exchange Commission
Joel Dresang is vice president-communications at Landaas & Company.
(initially posted November 13, 2017)
Send us a question for our next podcast.
More information and insight from Money Talk
Money Talk Videos
Follow us on Twitter.
Landaas newsletter subscribers return to the newsletter via e-mail