Headlines only part of stock market story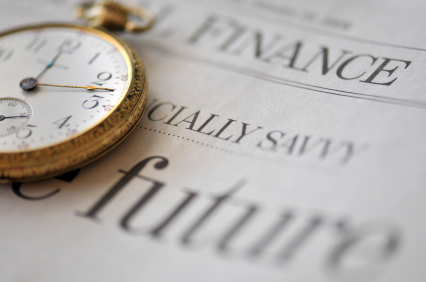 By Kyle Tetting
The coronavirus outbreak in Wuhan, China, is getting blamed for late January's stock market volatility. As fears of the deadly virus have intensified, the Chicago Board Options Exchange Volatility Index, or VIX, spiked nearly 50%; the S&P 500 had its worst day in months.
A mysterious virulent disease is certainly cause for concern, but it hardly tells the whole story of the swing in stock prices. The new coronavirus offers a tidy cause-and-effect explanation for investor skittishness, but several concerns predated the late 2019 outbreak. For instance:
Which isn't to dismiss the Wuhan coronavirus. We expect it to have an economic impact. In 2003, the SARS-associated coronavirus epidemic lowered quarterly economic growth in China by as much as 3 percentage points. Chinese stocks corrected more than 10% when the Chinese government finally admitted the extent and severity of the toll from SARS.
While experts are a long way from assessing the human and economic cost of the latest coronavirus, China's prominence on the global stage has multiplied since SARS. China's share of the global economy, for example, grew from 4.5% in 2000 to more than 13% in 2018, according to the World Bank. Travel advisories warning against unnecessary travel to China and the quarantining of tens of millions of Chinese citizens are likely to have greater impact now.
With SARS, financial markets recovered quickly, and economic growth went into overdrive in the quarters after the disease was contained. Even before the latest coronavirus, though, we were feeling cautious toward the markets.
For starters, the Chinese economy has been under pressure for years as the country transitions from growth led by investment to growth led by consumption. To support the change, China has been piling debt on local governments and Chinese consumers. A further expansion of debt in response to slowdowns from the virus could make problems worse.
More broadly, growth in the developed world has yet to rebound from the impacts of the European debt crisis, the uncertainty of Brexit, the unpredictability of changing global trade patterns and unfavorable demographics across most developed countries.
Here in the U.S., the scene has been a bit more favorable, reflected in the S&P 500 price-earnings ratio recently peaking around 19 times 2020 earnings. With earnings multiples higher than they have been since 2008, it's no wonder that the coronavirus has contributed to volatility. At these valuations, bad news can spill over quickly.
We spent the better part of 2019—a year in which the S&P 500 returned 31.5% including dividends—talking with clients about risk and preparing for volatility. As price swings return for now, the result of those conversations are investment portfolios that should better navigate the risks ahead.
None of this portfolio management is designed to predict where stocks move next or to guess at what the ultimate impact of the coronavirus will be. Rather, the intent is to lean away when stocks become expensive and expectations for returns wane, while focusing on balance to ride out uncertainty.
As news continues to develop on the Wuhan coronavirus, remember that even short-term stock market movements aren't driven by any one headline. More importantly, short-term movements mean little to long-term investors. A properly balanced portfolio and an insistence on quality, especially in bonds, allows investors to progress beyond today's headlines to what matters for their long-term success.
Kyle Tetting is director of research and an investment advisor at Landaas & Company.
(initially posted Jan. 30, 2020)
Send us a question for our next podcast.
Not a Landaas & Company client yet? Click here to learn more.
More information and insight from Money Talk
Money Talk Videos
Follow us on Twitter.
Landaas newsletter subscribers return to the newsletter via e-mail.