Looking back (and ahead)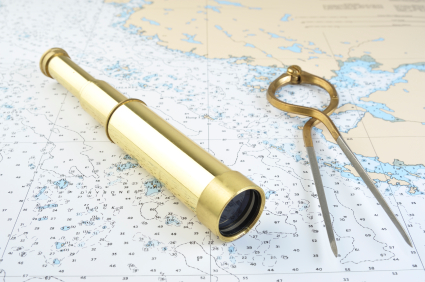 By Bob Landaas
In spite all of the perceived turmoil around the world this past year, financial markets overall did very well.
The broadest measure of performance for U.S. markets – the Standard & Poor's 500 Index – was up more than 13%, not including dividends. International stocks as a group also did well, advancing just under 13%.
Lower interest rates allowed the fixed-income markets their best year in recent memory as the outlook for inflation remains low.
This past year was marked by periods of above-average and below-average volatility. We normally get one 10% selloff of stocks per year. This year, we had two: One in the spring and one in the fall.
I'm optimistic as we come into the new year that markets will continue to do well.
Stock market performance correctly anticipated a successful resolution to the fiscal cliff.
Earnings for the 500 biggest companies in America are expected to climb 10% in 2013, along with an early forecast of an 11% increase in 2014.
Also, stocks continue to trade below their long-term multiples to earnings. That suggests higher stock prices in the future.
A year ago November, the U.S. economy transitioned from a recovering economy to an expansionary economy when we passed the prior high-water mark for economic output.
In the expansion phase of the economy, I normally start worrying about when the Federal Reserve will start raising interest rates to reduce a growing threat of inflation, which normally results in putting the economy back into recession. All but two recessions since the end of the Second World War were caused by the Fed tightening interest rates to reduce inflation.
Fortunately, the Fed remains accommodative. Fed Chairman Ben Bernanke continues to reiterate his stance that short-term interest rates will remain low – now, until the end of 2015. I rarely get the opportunity for a three-year window of knowing that rates are going to be low.
I remain concerned about the slowdown in China, continuing problems in Europe and the inability of our politicians to make meaningful deficit reduction a priority. But on balance, I remain guardedly optimistic for the coming year.
I extend my personal wish to everyone for a happy holiday season and a healthy and prosperous new year.
Bob Landaas is president of Landaas & Company.
initially posted Dec. 28, 2012, updated Jan. 3, 2013
Landaas newsletter subscribers return to the newsletter via e-mail.