Concentrated gains, broad participation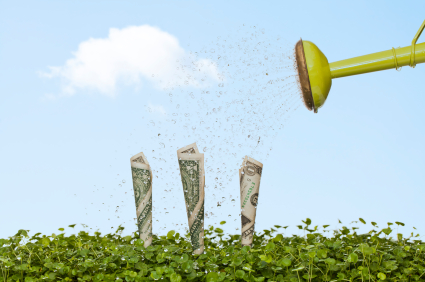 By Kyle Tetting
U.S. stocks have had an impressive run since the start of the year. In the first 100 trading days of 2017 (through May 25), the S&P 500 is up 8.7%, including dividends. On 19 of those 100 trading days, the broad market index closed at new record highs. Driving those returns have been some interesting developments.
At first glance, returns in the first 100 trading days appear top-heavy, with the majority of stock returns coming from just a few dozen names:
36 stocks accounted for more than 70% of the S&P's total return
just 15 stocks accounted for 50%
Such an uneven distribution of returns can raise red flags about the strength of a bull market, but a deeper look offers some reassurances that the sky is not falling.
For starters, stocks are no longer cheap, and this economic expansion has been long-running. As a result, investors have been piling into areas of the market that are still reasonably priced and likely to experience above-average earnings growth. Technology and cyclical consumer stocks have been the best performing sectors while slower-growing high-priced sectors such as telecom and industrial stocks have lagged. Such a development is consistent with expectations that growth stocks should outperform in the latter stages of a business cycle.
While a small number of stocks concentrated in a few key sectors have made a big contribution to returns, that doesn't mean the rest aren't involved. The breadth of momentum – the number of stocks advancing compared to those declining – continues to be high. More than two-thirds of the stocks in the S&P 500 advanced in the first 100 days, a sign that optimism extends beyond just a few dozen stocks.
Importantly, investors may have good reason for broader optimism. Returns early in the year may have been driven by mere expectations of accelerating growth, but actual first-quarter corporate earnings helped stocks re-accelerate in late April and May.
Earnings on the S&P 500 grew more than 15% in the first quarter, compared to the same time last year, well ahead of the 10% growth analysts expected entering earnings season. A recovery in oil prices drove higher contributions from energy stocks, but strong earnings growth wasn't limited to a single area. In particular, surprisingly positive earnings reports in the technology and consumer discretionary sectors helped fuel higher returns.
Despite some optimism, there still is reason for caution.
A weak gross domestic product report in the first quarter and a continued lack of productivity growth may challenge earnings as this economic expansion continues. Global growth, which appears to finally be accelerating, will pick up some of the slack, but the U.S. remains the world's largest economy. Analysts still expect U.S. earnings growth in the 11%-12% range for all of 2017, but we will need to put another weak first quarter for economic growth behind us.
Interest rates remain the second piece of the puzzle driving stock markets in the long run. A further increase in the overnight lending rate remains likely as early as June 14, according to the Federal Reserve, as does the potential for the Fed to begin unwinding its $4.5 trillion of bond holdings in the quarters ahead. Such moves, supported by a healthy labor market, put pressure on stocks and bonds alike, though the Fed continues to move slowly because inflation remains in check.
With stocks no longer cheap and strong returns already on the books in 2017, investors have been given a wonderful opportunity to reassess their portfolio, with three thoughts in mind.
Rethink your stock/bond mix. Investors may be surprised how much the stock portion of their portfolio has grown in the past few years simply because of strong returns in stocks relative to bonds and other investments. It's better to rebalance near all-time highs than after a steep sell-off.
Don't assume that just because U.S. stock indexes are getting expensive that all stocks are expensive. As valuations have increased, finding high-quality cheap stocks has been more difficult, but they are still out there. That includes stocks in the U.S. and, increasingly, opportunities around the world.
Consider pre-funding some of your withdrawal needs. Whether taking a required minimum distribution, planning a major purchase or just needing income from your portfolio, now is a great time to consider where the next few years of withdrawals will come from.
The first 100 trading days of 2017 have been impressive for stocks, and they could continue moving higher, but an appropriate balance keeps you positioned for whatever lies ahead.
Kyle Tetting is director of research and an investment advisor at Landaas & Company.

 (initially posted June 2, 2017)
More information and insight from Money Talk
Ask a question for our Money Talk Podcast.
Money Talk Videos
Follow us on Twitter.
Landaas newsletter subscribers return to the newsletter via e-mail.