Saving in a no-yield world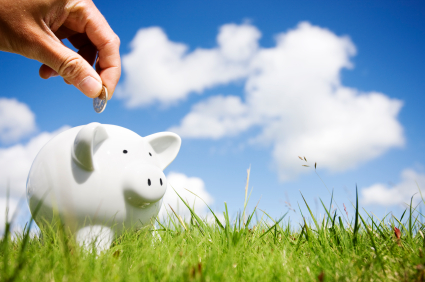 With another round of quantitative easing, the Federal Reserve Board has committed to keep interest rates low at least through mid-2015 to encourage the borrowing and investing needed for greater economic growth.
Meanwhile, savers are at a loss.
"The expression that's being used these days is financial repression. That means the savers are having to put up with such low yields that they're really bailing out the banks and the economy," said Bob Landaas, president of Landaas & Company.
Bob foresees a no-yield environment in which low interest rates on traditionally secure savings vehicles send investors to traditionally riskier asset classes. Already, the yield on the 10-year Treasury note, when adjusted for inflation, has gone negative for the first time since 1980.
The question is what investors should do. Alternatives are available, Bob said, but their usefulness may be short-lived.
"I like high-yield debt. I like municipals. I like sovereign debt. But that's going to last for only a couple of years," Bob said. He also sees benefits in the income provided by dividend-paying stocks as an alternative to some bond investments.
But eventually, investors need to focus on the purpose of their savings, Bob said: "As rates head toward zero, there may be a point at which you say, 'This is my safe money. I don't care that I'm not earning any yield. I'm going to keep it safe until the environment changes.'"
More than ever, savers need to get a handle on where they put their money and why.
The no-yield world will compel them to decide how much money they need relatively soon and how much they can afford to invest in instruments that are more volatile but offer greater reward than traditional accounts such as bank certificates of deposit.
Where people need to get out of their comfort zone a little bit is to go into some alternatives, said Brian Kilb, executive vice president and chief operating officer at Landaas & Company.
"People are going to have to recognize that they live in a world where they have different choices and far greater diversification," Brian said. "To get the equivalent of 4% on a CD, the future may involve having half of your savings in cash, which is getting 0% and having half of the money making 8% in stocks or other riskier alternatives."
Everything in your investment portfolio should have a purpose, Bob said. Determining that purpose can help you focus on how to allocate.
"For the vast majority of the people we represent, they need some money that's liquid – that they can get at without any fooling around. Most of the money is designed for growth and/or income. That's the tradeoff," Bob said. "They really have to focus on what's important to them and then act accordingly."
initially posted Sept. 27, 2012
Landaas newsletter subscribers return to the newsletter via e-mail.