Planning for no-yield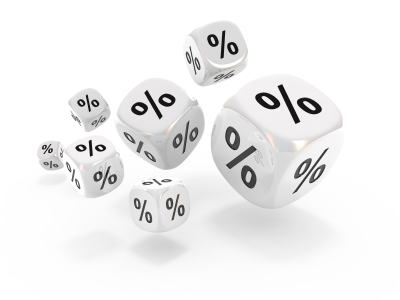 By Bob Landaas
To me, the handwriting is on the wall that interest rates are going to stay down for a number of years.
I think people are being misled in thinking that the Federal Reserve is going to raise rates at the end of 2014. In fact, the Fed has said it doesn't expect to raise rates until then – at the earliest.
We get phone calls all the time from people who are fed up with not getting any interest on their savings at the banks. That has helped support investments in the stock market.
But what I think is going to happen over the next couple of years is that we go to a no-yield environment in which people are scrambling for yield. They can't get it from the banks. They're not going to get it much from the bond market in the next two or three years. And they're going to be forced to look at dividends in the stock market.
The point of all this is that you don't want to be the last one in the trade.
When yields stay down, the problem for the bond fund managers is that for every day of the week when bonds come due, they have to re-up at lower yields. That dilutes the yields.
You look across the board, total return on tax-exempt bonds are up between 3% and 4% so far this year through mid-May. Foreign bonds are up about 3%. High-yield is up 5%. That's a nice run that's not going to last forever.
As a result, I think it's really important to look forward – two or three years out – and realize that unless this economy starts picking up much, you're not going to see upward pressure on rates. You're not going to see upward pressure on inflation.
You may need to think through the strategy of what if yields stay down for a considerable, extended period. What are you going to live on? What are you going to do to generate retirement income? You're not going to get it from money funds. You're not going to get it from bankable deposits. You may not get much help from the bond market.
Remember that as interest rates rise, prices on bonds fall. To determine the movement of bond prices in a rising interest rate environment, you multiply the change in interest rate by the duration of the bond.
As an example, if you have a 4-year average bond portfolio and interest rates go up half a percentage point, you multiply the half by 4 (4 X 0.5) and you'll see a 2% drop in the bond price.
In 1994, which was a bad year for the bond market, interest rates were in the 6%-7% range. Then, if you had an increase in interest rates, you had a fairly high coupon to absorb the hit to the net asset value of the bond fund. In a low-yield or no-yield world, there is less of a cushion to absorb the shock.
So the no-yield world changes the risk levels of the bond market. Because of that, be very clear on the added risk when interest rates do start eventually going up, as many feel will ultimately happen – though perhaps not anytime soon.
Folks are going to have to start thinking about slightly increasing their stock exposure, I think, primarily to the value end of the large-cap market, which is home to many of the better dividend payers.
And that's not to throw caution to the wind.
We're not suggesting you have much more than 60% of your portfolio in stocks overall. But I think it's a conversation many people want to have with their advisors – not tomorrow, not the next day, but over the next couple of years – in the event that we do have a no-yield world, a low-inflation world, more particularly low inflation in the United States.
Bob Landaas is president of Landaas & Company.
initially posted May 24, 2012
Landaas newsletter subscribers return to the newsletter via e-mail.