Multiple reasons for an exceptional 2019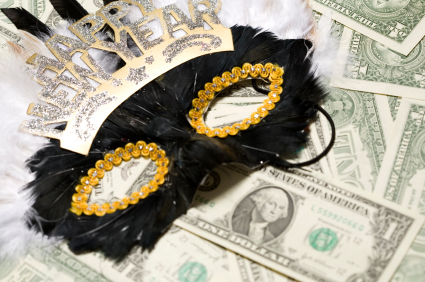 By Kyle Tetting
We entered 2019 on the heels of what had been a dramatically rough stretch for stocks. Stock prices declined more than 13.5% in the fourth quarter alone, under siege from the Federal Reserve's interest rate hikes and a trade war that appeared unending.
But, as the calendar changed over, we received calming words from the chairman of the Federal Reserve, Jerome Powell. Seeing signs of economic instability and in the absence of inflationary pressure, the Fed signaled the potential reversal of three years of rate hikes. It followed through with three cuts of the fed funds rate in the second half of the year. A more accommodative stance provided a much-needed tail wind for stocks.
A late-year easing in trade tensions between the U.S. and China also lifted stocks. While much of the impact of the trade war remains, the recent détente is intended to limit additional economic damage and provides some hope that the two countries can reach a more wide-ranging resolution.
Tail winds for stock prices resulted in exceptional returns for 2019. Notably, though, the strong stock performance was not accompanied by strong earnings growth. Over time, stock prices are driven by earnings and interest rates but, as we saw in 2019, prices can deviate from earnings, at least temporarily.
Rather than rising stock prices matching rising earnings during the year, stock prices benefited from an expansion of the multiple. The price-to-earnings (P/E) ratio—what investors are willing to pay for a company's earnings—grew from a below-average 15.5x of the next 12 months' earnings to around 19x. While falling interest rates support a higher multiple, the S&P 500 index moved from decidedly cheap in January to decidedly expensive by the end of the year.
Mathematically, P/E ratios return to average either through lower stock prices or higher earnings. Expectations of more typical earnings growth in 2020 provide some cover for stock prices at their current level. Of course, forecasts tend to be more optimistic than actual earnings, but the head winds from trade disputes have diminished and should provide easier year-over-year comparisons.
Strong 2019 returns provided much to be thankful for, and few obvious concerns confront investors as 2020 dawns. The Fed can maintain lower rates in the absence of inflation, the U.S. and China appear likely to revisit already-imposed tariffs, and earnings growth seems poised to return.
Still, ever-present uncertainty is the backdrop of all investing. With stretched multiples and an aged economic cycle, now is the time to be more conscious of risk. Stocks may still have room to run, but balance becomes more important than ever when everything is priced for success.
Kyle Tetting is director of research and an investment advisor at Landaas & Company.
(initially posted December 31, 2019)
Send us a question for our next podcast.
Not a Landaas & Company client yet? Click here to learn more.
More information and insight from Money Talk
Money Talk Videos
Follow us on Twitter.
Landaas newsletter subscribers return to the newsletter via e-mail.