Unofficially, we're in a recession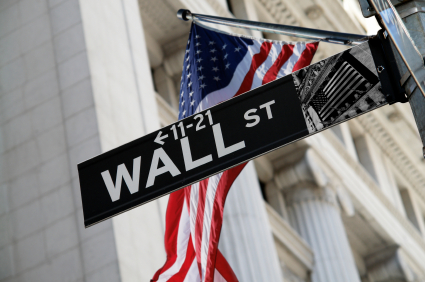 Don't hold your breath for official declaration of a recession. Just figure we're already in one.
Generally, economic recessions are considered to be at least two consecutive quarters of declining activity, as broadly measured by the gross domestic product.
The government's second estimate on GDP for the first three months of 2020 showed the economy sinking at a 5% annual rate, the steepest setback since the end of 2008, amid the Great Recession and financial collapse. Keep in mind that first-quarter data includes just the first couple of weeks of widespread shutdowns and quarantines resulting from the COVID-19 pandemic. Economists expect a record meltdown in second-quarter GDP. The nonpartisan Congressional Budget Office has forecast the economy to contract at an annual rate of 40%. The Conference Board, a business research group, projects a decline of 45%.
Officially, though, recessions come and go based on the pronouncements of academic economists gauging an array of variables. They take months, even years, to issue their decrees through the National Bureau of Economic Research.
In the long run, because they're compiled so carefully, the official announcements are credible. They're not practical in the short run, though, because they take so long. Sometimes, the official word on recessions doesn't arrive until after the recession is over.
Practically speaking, we're in a recession. Nobody has to say so. Everybody has experienced job losses and wage cuts and business closings—if not personally than through someone they know.
Of course, recessions can impact the corporate earnings and interest rates that matter to long-term investors. FactSet expects companies in the S&P 500 to have about 20% lower earnings in 2020 and 3% less revenue. And economic interventions by the Federal Reserve have meant interest rates remain near zero.
The abrupt severity of the latest economic downturn is a dramatic reminder to investors that recessions are impossible to predict and therefore necessary to prepare for.
"It's important for people to build balanced portfolios that'll stand the test of time because, more than likely, you're just not going to see the next recession coming," Bob Landaas said in a Money Talk Video in April 2019.
"As an investor, as long as you're properly allocated, as long as you have that balanced portfolio, you've positioned for those types of things," Kyle Tetting said in a Money Talk Video in February 2019. "You've given yourself some places to hide when the market does turn for the worst and when the economy does slow down."
Investors should be concerned about recessions, Kyle said, but also understand that balance will help them endure.
(initially posted May 28, 2020)
Send us a question for our next podcast.
Not a Landaas & Company client yet? Click here to learn more.
More information and insight from Money Talk
Money Talk Videos
Follow us on Twitter.
Landaas newsletter subscribers return to the newsletter via e-mail.