Keeping balance in unnerving times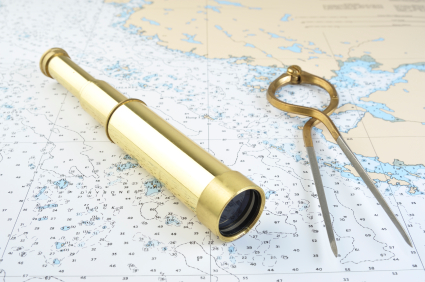 By Bob Landaas
These are certainly trying times for investors. As the coronavirus spreads, significant sectors of the U.S. economy have either slowed or shut down. The plunge in stock prices has unnerved even seasoned, long-term investors.
I am thankful for practicing a balanced approach to money management. Most clients have a significant portion of their investments in bonds. Bonds serve many roles but primarily function as a source of funds during a bear market. With most of you needing income from your investments, a standard mix of 60% stocks and 40% bonds and a suggested withdrawal rate of 4% should produce 10 years of withdrawals from bonds, allowing the stock portion to recover.
Many investors feel the need to do something with their portfolio when a bear market occurs. The natural instinct is to sell stocks when the markets fall. Loss Aversion Theory has shown that investors hate losing money more than enjoying gains. It is normal to feel nervous when markets decline, but it is hazardous to act on your emotions as an investment strategy.
Sticking to a thoughtfully designed portfolio is a way to avoid short-sighted investment decisions. My best advice to most clients is to avoid the temptation to sell with prices so low.  The average bear market is over in two years. The longest recovery in modern times was just over six years, leaving many clients well positioned to provide income from their bonds while benefiting from the eventual recovery of stocks.
The majority of calls that I have been receiving lately involve questions about buying stocks (not selling). I applaud those of you for having the courage and optimism required to buy in a bear market. I have never been a fan of market timing because of the near impossibility of picking market bottoms.
Market bottoms normally are formed over a period of time as stocks retest support levels. Think of a "W" not a "V" or a "U" shape. Moreover, none of us know the extent of the economic damage and won't know until the numbers of infected people start declining. As markets eventually recover, most clients should remain properly balanced. For those interested in increasing stock exposure, I recommend a cautious approach, gradually making the buys this spring and summer.
Many investors tend to extrapolate current conditions into the future. It is important to acknowledge that recovery eventually occurs. Try to focus several years out to a time when the virus has subsided and the economy has recovered.
Bob Landaas is chairman and chief executive officer of Landaas & Company.
(initially posted March 27, 2020)
Send us a question for our next podcast.
Not a Landaas & Company client yet? Click here to learn more.
More information and insight from Money Talk
Money Talk Videos
Follow us on Twitter.
Landaas newsletter subscribers return to the newsletter via e-mail.