What We're Reading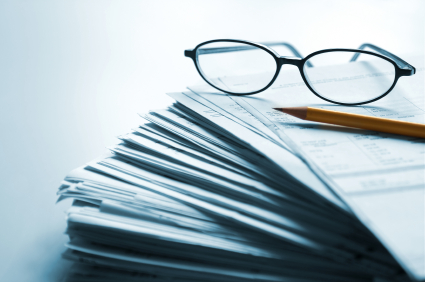 An occasional sampling of what's catching the eye of investment professionals at Landaas & Company
One hope from the federal bailouts and rounds of quantitative easing was that financial institutions would loosen up lending enough to sustain some economic growth that relies less on government support. The New York Times reports on hopeful signs that loan activity may be starting to pick up again.    

(Brian Kilb, executive vice president, chief operating officer)
In betting big on the notion that inflation would soar, hedge fund billionaire John Paulson not only lost lots of money, he overlooked Warren Buffett's first two rules of investing – both of which involve not losing money, MarketWatch reports. Let that be a lesson in humility and in trying to balance a portfolio to protect investments from excessive losses.
(Steve Giles, vice president)
If Mr. Paulson has trouble parting with his losses, he has a lot of company. According to the Wall Street Journal, the nascent field of neuroeconomics – using neuroscience to study financial behavior – is trying to learn why most people seem to hang on to investments long after they have worn out their welcome.

(Joel Dresang, vice president of communications)
initially posted Oct. 20, 2011
Landaas & Company newsletter subscribers return to the newsletter via e-mail.