What's Best for the Client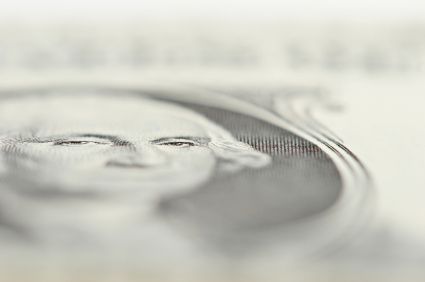 By Isabelle M. Denton
Sit and talk with Jean Baley about her role as chief compliance officer at Landaas & Company, and she will not begin by telling you all the rules and regulations she must know and work with. The first thing she will talk about is her passion for working as an advocate for clients.  You will hear Jean say repeatedly, "What is best for the client is what is best for the firm. They work hand in hand."
Jean has been with Landaas & Company for 22 years. She is one of several employees who started as receptionist and worked her way up. She now maintains four regulatory licenses.
Jean was receptionist for six months before becoming Bob Landaas's assistant. From that role, she became the chief compliance officer in 1999 when Landaas & Company became a registered securities broker and dealer.
As compliance officer, Jean is responsible for ensuring the company's policies and procedures comply with laws and regulations associated with investment banking. "I understand the rules and I am here to make sure they are followed," Jean says – not just to comply with the regulations but to benefit the clients.
Jean works daily with the Financial Industry Regulatory Authority, the largest regulator of securities firms in the United States. FINRA's mission is "to protect American investors by making sure the securities industry operates fairly and honestly."
Up Front
A number of Landaas & Company staff began at the firm as receptionists – welcoming clients by phone and in person and directing them to the assistance they need. Among them are associates Kristi Bobber, Lexie Kobin and Christine Crawley and Jean Baley, who's senior vice president and chief compliance officer.
"As a receptionist, you get to know the clients' voices. You begin to have friendly conversations as time goes on," Jean says. "As a result, you are able to quickly discern what their needs are and quite often help in the easiest ways. As you begin to know more clients and learn more about the business, it's easy to see why you want to learn more and more therefore helping clients more as well as the firm. The progression just seems natural."
At a recent all-staff meeting, Jean reported back on the 2011 FINRA spring conference, which she attended in Washington, D.C. Topics ranged from new rules and standards to expect, to warnings on the use of social media and the risks associated with it.
Jean shows a passion for clients and a drive to make sure everyone in the company is always working in the best interest of clients. She oversees everything that is done with every single client. Throughout the course of one day, she reads anywhere from 280 to 400 email messages. She specifically checks over each of around 100 trades a day for accuracy. She reviews clients' objectives to make certain their portfolios have been set up appropriately, given their age and financial goals. As she reviews, Jean checks to make sure that everything done at Landaas & Company is both ethical and practical.
"I have never once doubted that everyone here is working to do what is in the best interest for our clients," Jean says.
"The key is that Jean holds brokers to higher standards than FINRA says," Bob Landaas explains. "We're one of the few major brokerage firms that have never been to arbitration with a customer."
"We are very fortunate," Jean says of the firm's impeccable record. "I do not know if that is a direct result of what I do here, but I do hope I am a big help."
Isabelle Denton is an intern at Landaas & Company. She is a senior at Marquette University majoring in finance and international business.
(initially posted June 22, 2011)
Landaas & Company newsletter subscribers return to the newsletter via e-mail.