What We're Reading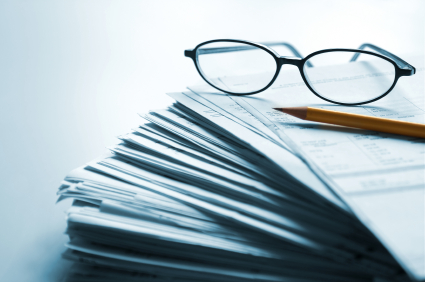 An occasional sampling of what's catching the attention of professionals at Landaas & Company
Regardless of a possible recession and recent regional bank failures and a disappointing 2022, bond fund managers see opportunities in fixed-income investments, according to an article in the professional magazine Financial Advisor.

Suggested by Kyle Tetting
Brain studies show that investors frustrated by underperforming stock holdings become more likely to take risks to try to compensate. An article in The Wall Street Journal suggests such "loss chasing" isn't helped when investors use the Dow Jones Industrial Average as an indicator. The "quirky design" of the frequently cited index can mean it's a poor representation of the broader market.
Suggested by Kendall Bauer
In a sign that Fed interest rate increases are having an effect on consumer demand, 70% of prospective homebuyers say they would not consider buying a house unless conventional mortgage rates are 5.5% or below, according to a poll cited in the Animal Spirits Podcast.

Suggested by Mike Hoelzl
The U.S. economy is not yet in a downturn (that we know), and even though inflation has been declining since mid-2022, confidence in retirement is the lowest it has been since the Great Recession. An article at Yahoo Finance covers the latest findings from the Employee Benefit Research Institute.
Suggested by Joel Dresang
—
(Please note: We try to avoid linking to articles that require subscriptions, but we cannot control others' websites. We apologize for any inconvenience.)
—
(initially posted May 26, 2023)
Not a Landaas & Company client yet? Click here to learn more.
More information and insight from Money Talk
Money Talk Videos
Follow us on Twitter.