What We're Reading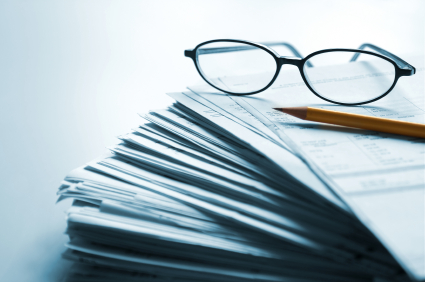 An occasional sampling of what's catching the eye of investment professionals at Landaas & Company
A research article in Morningstar Magazine examines how some actively managed mutual funds can diminish losses in broader market downturns. It offers another reminder that active management can sometimes outperform passive index-based investments while taking less risk.

(suggested by Kyle Tetting, research director)
A seventh annual study by the American Psychological Association has found stress levels improving – although still at unhealthy levels. The top cause of stress, as it has been every year: Money. Nearly three-fourths of Americans reported feeling stressed about finances, more than a quarter said money stresses them most or all of the time. What to do: Deal with your money matters by tracking your finances, making a budget and getting help.
(suggested by Isabelle Denton, investment advisor)
At the end of 2014, the U.S. Energy Information Administration estimated that household spending on gasoline would drop $550 this year. But that could be just the beginning, according to a London-based economist who reasons that current oil prices may be about as high as they'll get for a while.

(suggested by Dave Sandstrom, investment advisor)
On the one hand, most of us prefer black-or-white answers. On the other hand, economists favor shades of gray. A recent analysis by New York Times economics correspondent Neil Irwin looks at how swings in oil, interest rates and the dollar help – and hamper – businesses, consumers and investors in different ways.
(suggested by Joel Dresang, vice president communications)
(initially posted Feb. 12, 2015)
More information and insight from Money Talk
Landaas newsletter subscribers return to the newsletter via e-mail.