What We're Reading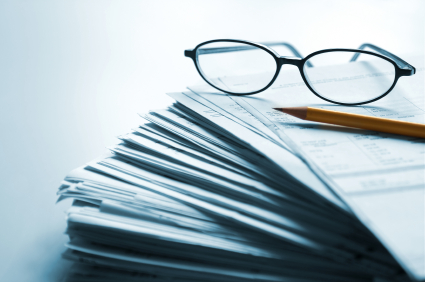 An occasional sampling of what's catching the eye of investment professionals at Landaas & Company
Defying the wisdom of forecasters, bond yields have not yet begun their inevitable march upward. In fact, the yield on the benchmark 10-year Treasury note is lower than it was a year ago, when investors were fleeing the safety of bonds in premature anticipation that the Fed would soon end its bond-buying stimulus program and raise interest rates. An article in the New York Times explains why, so far, bond values are up and those who are trying to chase yield through riskier investments are disappointed.

(suggested by Bob Landaas, president)
Escalated market volatility recently has played to the jittery nature of investors, who have pulled more than $40 billion from domestic equity funds since April. The in-and-out tendency of investors has cost them dearly over the years, according to an article on MarketWatch.com. Selling low when they're scared and buying high when they're eager has left the average investor with lower returns than if they had just held their money in cash for the last 20 years.
(suggested by Steve Giles, vice president)
Despite heightened geopolitical tensions in the Middle East and Ukraine, sensible overseas investing has the potential of reducing risk in a portfolio, The Wall Street Journal reported. With more favorable valuations across many foreign markets and significantly better dividend yield on foreign equities, investing abroad has its place, especially in an increasingly global economy.

(suggested by Kyle Tetting, director of research)
A thoughtful study by two researchers for the International Monetary Fund is adding numbers to the sometimes emotional (and political) public analysis of the effects of income inequality. Based on an examination of factors in economic growth internationally, the authors find that equality is a key ingredient in promoting – and especially, sustaining – economic growth: "It clearly belongs on the list of well-established growth factors such as the quality of political institutions or trade openness."
(suggested by Peter May, vice president-video)
(initially posted Aug. 14, 2014)
More information and insight from Money Talk
Landaas newsletter subscribers return to the newsletter via e-mail.