Social Security: When to Start
Podcast: Play in new window | Download
Subscribe: iTunes | Android | Google Play | RSS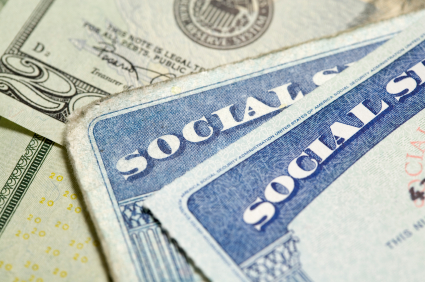 By Marc Amateis                          
A question I often get from clients approaching retirement is whether they should start collecting Social Security benefits early or wait until full retirement age.  The answer to that question is an unqualified, "It depends."
Essentially, your choice is between earlier, smaller payments over a potentially longer period or waiting to receive larger benefits later.
If you determine that you'll need Social Security payments to make ends meet and you are unable to postpone retirement a few years, collecting benefits before full retirement age is a reasonable option.  
For most people who don't need Social Security income to pay living expenses, it's in their best interest to wait to collect benefits. 
For someone with a full retirement age of 66 who chooses to take payments at age 62, there is a 25% reduction in benefits.  In addition, the person who waits until age 66 would potentially get four cost-of-living adjustments over the four intervening years, thereby making the disparity even greater.   
There are a few variables that come into play, but if you are a top wage earner, your "break-even age" is between 76 and 77.  That is the age at which the benefits from the early retirement would equal the benefits from waiting for full retirement. 
If a person lives beyond the break-even age, they will have made a good economic decision in delaying benefits.  On the other hand, should they not make it to the break-even age, taking early benefits would have been the better choice.
The Social Security Administration's website contains a number of calculators that can help you estimate your benefits and your particular break-even age.  
Obviously, anyone who is in poor health and doesn't believe they will live beyond their break-even age should consider taking early benefits.  Even then the decision is not automatic; your surviving spouse could benefit from a decision to delay. 
The survivor benefit for a spouse who didn't earn much over the years will depend on the higher-earner's benefit.  The greater the higher-earner's benefit, the more the surviving spouse will collect over their lifetime.
Bob Landaas addresses a podcast listener's question about a couple's decision for receiving Social Security benefits. To listen, please click the audio player above.
Some people are skeptical, if not downright cynical, that Social Security will even be there in the future.  They are inclined to take benefits immediately at 62, figuring they'll "get it while I can." 
While no one can predict with absolute certainty, it is much more likely that any changes to Social Security will affect those quite a ways from retirement age and will be done to keep the program solvent well into the future. 
Bottom line: Everyone's situation is unique.  Consider your financial needs, health and individual circumstances.  Talk to your financial advisor and tax professional for advice.  There are a lot of variables and options to consider, and no one answer that is right for everyone.                   
Marc Amateis is vice president of Landaas & Company.
initially posted May 18, 2011
Landaas & Company newsletter subscribers return to the newsletter via e-mail.
Learn more. Click for:

A Social Security guide on when to start receiving retirement benefits

Benefits calculators, from the Social Security Administration

The prospects for and Wisconsin-based origins of Social Security

"The Social Security Claiming Guide," from the Center for Retirement Research at Boston College

"When to Take Social Security Benefits: Questions to Consider," from the National Academy of Social Insurance