Politics – Or Investments as Usual?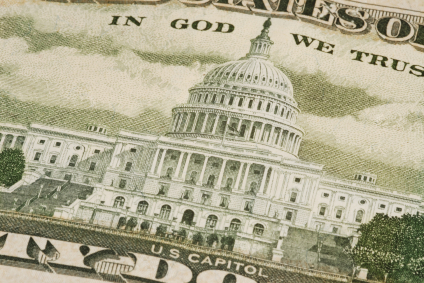 By Joel Dresang                        
As the dust settles from the 2010 midterm elections, investors are being relieved of a big distraction.
"There's really been too much focus put on something that isn't necessarily as important as the news media would have us believe," says Art Rothschild, vice president at Landaas & Company. "Now people can start looking more positively at how much stocks have gone up and how earnings are supposed to."
Financial markets are driven by two essential forces: Interest rates and earnings.
For instance, lower interest can move investors from bank deposits into relatively riskier investments to seek higher payouts. Also, fatter profits allow corporations to share more wealth with stockholders. 
"Interest rates are lower than they've been in a long, long time, and they're expected to continue to be low," Art says. "And earnings are supposed to be getting back next year to where they were in 2007, when we last set records."
Fundamentals
Interest rates and earnings drive the markets.  And the Nov. 2 election results have no remarkable bearing on either.
But that might have been lost in all the political hullabaloo, amplified by record campaign spending and various speculation on how the elections could affect investments.
Some reports contended that midterm elections generally have a positive immediate impact on the stock market. Others asserted that Wall Street prospers from the gridlock of Democrats and Republicans trying to share control in Washington. Then there's the notion that stocks do better under one party leadership than the other.
To hear Bob Landaas, president of Landaas & Company, address the question of politics' impact on investments, please click here.
A research wing of Fidelity Investments found little evidence supporting such theories and concluded that investors are best served simply by sticking to their long-term, diversified, balanced plans – regardless of who's voted in or out.
"We've got to get focused on what really does matter, what really is important," Art says. "And what really is important is where we are in the long-term economic cycle, where we are in the global economic expansion. I don't think this election is going to make a significant difference in solving the problems."
The problems include a weak U.S. recovery from the worst economic contraction since the Great Depression. Officially, the 2½-year Great Recession ended in mid-2009. But stubbornly high unemployment has resulted in reluctant consumer spending – which accounts for 70% of the domestic economy.
Earnings & Interest Rates
Even so, corporate profits are approaching all-time highs – in part, because globally connected companies are gaining from more rapid development in emerging markets such as China, India and Brazil.
Interest rates, meanwhile, have stayed low under Federal Reserve efforts to try stimulating economic activity by making it cheaper to borrow money.
A prime measure of the stock market, the Standard & Poor's 500 Index, grew five of the six quarters after bottoming in March 2009, Art notes. In that time, the index rose more than 70%, including dividends. And yet, many individual investors – perhaps still shell-shocked from the market crash – have shied away from stocks. 
For an archive of Art Rothschild's monthly "Investment Insights" in the Racine Journal Times, please click here.
Now that the elections are over, Art says, perhaps more investors will turn their attention back to their portfolios and see what has been happening in the markets.
"The good news is I think it's going to eliminate an excuse individuals have for not getting in the market: The uncertainty," Art says.
And though he doesn't see the elections changing such fundamentals as interest rates and earnings, Art says that the mere prospects of bipartisan cooperation on such issues as tax policies and government debt might help.
"If it even looks like some of these problems are going to be solved, that could help investors' psychology," Art says. "The psychology helps. It will improve the fundamentals if people spend more money."
Joel Dresang is vice president of communications at Landaas & Company.
initially posted Nov. 16, 2010