Horizons past our noses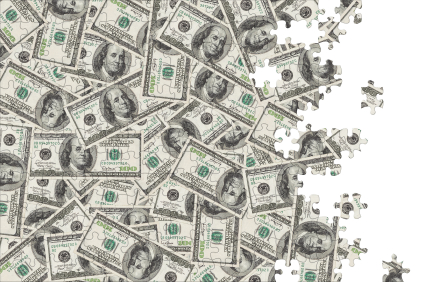 By Joel Dresang                        
News accounts of a recent job fair in Milwaukee illustrate the persistent disjuncture between personal perceptions and investment possibilities.
Thousands of wannabe workers snaked through narrow queues to apply for an estimated 750 production openings at defense contractor Oshkosh Corp.
The images spoke for the throngs of Americans set back by the Great Recession, résumés in hand, seeking work. But they also suggest the good news at the end of the line: Burgeoning orders for heavy-duty vehicles benefiting  a locally based, globally relevant manufacturer.
Increasingly, investors need to look beyond their back fence to see potential for their portfolios.
Polls show a majority of Americans still feeling recession, even though the downturn officially ended in June 2009, and even though U.S. economic output not only has recovered but is expanding.
While consumers – daunted by high unemployment and falling home prices – guard their wallets, corporate profits are climbing to record levels.
The same week recently that the government reported a seven-month low in consumer spending, purchasing manager surveys showed ever-rising manufacturing activity – the best in 23 years, according to the Chicago index.
The Milwaukee-area manufacturing index registers well above its 13-year average and is more than twice its low point in February 2009.
Bob Landaas, president of Landaas & Company, has noted repeatedly that the recovery from the Great Recession was the first in history to be driven not by consumer spending (which normally accounts for about 70% of economic activity) but by emerging markets overseas.
You can see evidence of these divergent developments in Wisconsin, one of the nation's leading manufacturing states, where the value of exports surged 18% in 2010, even as the labor market struggles. Preliminary estimates from the Bureau of Labor Statistics show Wisconsin losing jobs in 2010 for the third year in a row, accumulating a deficit of 162,000 jobs or 6% since December 2007.
On the other hand, the Bloomberg Wisconsin Index, a measure of 70 Wisconsin-based stock companies designed to reflect the state economy, recently was up 140% from its recession low in March 2009. In the same period, the Standard & Poor's index of 500 large U.S. companies rose 96%.
Manitowoc Co., the best-performing company in the Wisconsin index in the year ended Feb. 28, has cited the booming need for its industrial cranes as emerging countries expand their infrastructure.
Essentially, earnings and interest rates move financial markets, Bob keeps saying. And as long as interest rates stay relatively low and earnings continue climbing – as analysts have projected at least through 2012, the outlook for investors is rosy.
Of course, we'd rather not see our neighbors without work and waiting in long lines for a chance to make a living. We'd hope prosperity would spread around us and be obvious to everyone.
But even then, in an increasingly interconnected world, as investors, we need to keep considering the conditions beyond our block.
Joel Dresang is vice president of communications at Landaas & Company.
initially posted March 4, 2011