Don't underestimate resilience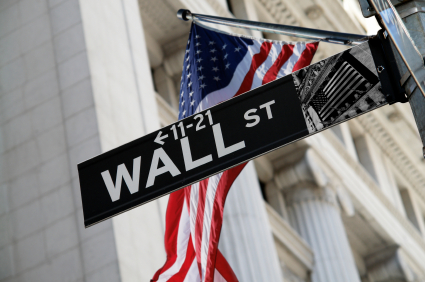 By Kyle Tetting
Recent news headlines stating that stock markets "shrugged off" geopolitical tensions and global concerns downplay the noteworthy resilience of economies around the world. While a flat month for broad U.S. and international stock indexes seems unremarkable after October's strong rebound, consider what investors were up against in November.
The Friday the 13th terrorist attacks in Paris had the potential to meaningfully disrupt markets. Uncertainty – rooted among consumers who may be afraid to go out and spend – tends to lead to stock selling.
Instead, when markets opened on Monday the 16th, investors were buying. U.S. markets showed particular strength as investors discounted the notion that the Paris attacks would have a significant long-term impact on the global economy.
A couple of days later, the Federal Reserve released minutes from its October meeting. Investors have been responding unfavorably to any news suggesting a Fed rate increase is near. The release and subsequent interviews with Fed members signaled a likely increase in the overnight rate in December.
This time, stocks rallied on the news while interest rates showed little change across intermediate and longer maturities. Such reactions suggest a December rate increase is already baked into the cake.
Adding to global tensions, Turkey downed a Russian plane just days before Thanksgiving. Such an act does nothing to calm already uneasy investors.
While there is still plenty to sort out about the incident, stock markets have not reacted to the tensions between Turkey and Russia. Global markets held their ground through the end of the month. The S&P 500, including dividends, finished November up 0.3%. The international MSCI EAFE rose 1.3% in local currencies.
No doubt, headwinds remain.
Lower oil prices have weighed on the earnings of energy companies and will continue to dampen results through fourth quarter earnings reports early in 2016.
A stronger dollar, the result of potentially higher interest rates in the U.S. vs. most developed countries, will encumber the earnings of U.S. companies and the returns of investments made in other currencies.
Meanwhile, geopolitical concerns continue to create uncertainty over the direction of the global economy.
Reassuringly, the U.S. economy continues its moderate expansion. The Fed's intention to raise interest rates for the first time in almost a decade confirms America's overall economic strength.
When the headwinds of low oil prices at last begin to fade in 2016, the earnings of energy companies will again contribute to the earnings picture rather than drag down other sectors. And finally, as employment continues to improve, wage pressures should allow for greater consumer spending, driving further profitability.
November's strength – more than simply shrugging off global concerns – illustrates the optimism we have, particularly for stocks. Uncertainties remain a part of the investor experience, but long-term, earnings and interest rates will drive stocks higher.
Kyle Tetting is research director and an investment advisor at Landaas & Company.
(initially posted Dec. 3, 2015)
More information and insight from Money Talk
Landaas newsletter subscribers return to the newsletter via e-mail.