Borrowed time
Podcast: Play in new window | Download
Subscribe: iTunes | Android | Google Play | RSS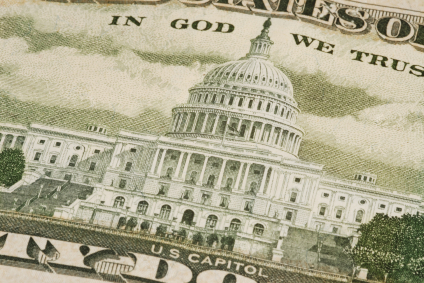 By Joel Dresang                        
Suggesting he has little confidence that Congress will raise the country's statutory debt limit by May 16, U.S. Treasury Secretary Timothy Geithner warned that he'd start implementing "extraordinary measures" to buy more time before the government could possibly default on its obligations.
In a letter to Speaker of the House John Boehner (R-Ohio) as well as other Republican and Democratic leaders, Geithner said he would try to postpone when the government would hit the $14.294 trillion borrowing ceiling. His tactics include suspending issuance of certain debt used in government retirees' pension funds as well as certain securities used by state and local governments.
Click on the audio player above to hear Bob Landaas and Marc Amateis address the question of debt default and possible fallout for investors, from a recent "Money Talk" podcast.
If you have questions for the podcast, click here to share them.
The May 2 letter from Geithner follows similar pleas dispatched Jan. 6 and April 4.
At issue is the government's self-imposed limits on how much it can borrow to pay for such commitments as military pay, Social Security and Medicare payments, unemployment benefits and income tax refunds. The debt ceiling specifies what the government can borrow when bills are coming due and expenses are exceeding income.
Many Republicans and some Democrats have been trying to tie the raising of the debt ceiling to a commitment from the Obama administration to reduce government spending and pare down federal budget deficits. By spending more than it was taking in, the U.S. government has been accumulating debt for more than a decade.
Bob Landaas, president of Landaas & Company, acknowledged the potential hazards to investors from both the long-term debt and any government refusal to pay its bills. But he describes a lot of the commotion over the debt ceiling as "political noise."
"I don't think there's even the slightest possibility that they're not going to raise the debt limit. Just about everybody that has studied the issue knows that that's just a terrible idea," Bob said in response to a listener's question on a recent "Money Talk" podcast.
Marc Amateis, vice president at Landaas & Company, said the government has reached the debt limit 74 times since 1962, or once every 8 months on average. "And every single time, they've raised the limit," Marc said.
The short-term measures Geithner has proposed would move the deadline to raise the debt ceiling to about Aug. 2, according to Treasury Department estimates. No matter how far the deadline is extended, it won't be met expeditiously, Bob says. 
"My prediction is that they will of course raise the debt limit," Bob said. "But I also predict that they're going to do it at absolutely the last minute."
Joel Dresang is vice president of communications at Landaas & Company.
initially posted May 3, 2011
Landaas & Company newsletter subscribers return to the newsletter via e-mail.