Are we there yet? Rewards of the journey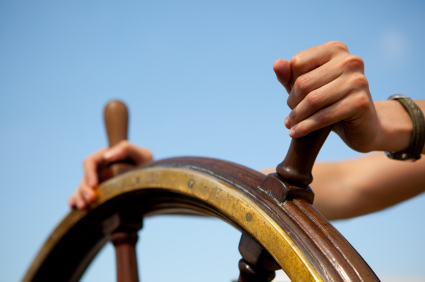 Kyle Tetting
For two weeks every summer of my childhood, five carloads of my extended family drove eight hours to Trout Lake in Pequot, Minn. The cabins we rented were bare bones – a fireplace for heat and no running hot water, but that didn't stop us from having the time of our lives. Flashlight tag, kick the can, water skiing, fishing and daily trips to the lake for a bath, regardless of the weather.
My last trip to Trout Lake was a decade ago, a drive I made for the first time on my own. I realized how much I missed not just our arrival at the cabin but all the little stops along the way. Each signaled progress on the journey but also was a destination on its own. An overnight in Hudson, crossing the St. Croix River, stopping to see the Mississippi in Monticello and, finally, eating at a little bakery in Pierz before getting to the lake to unload.
As this bull market passes nine years old, I'm dismayed by the number of so-called experts just fixated on its conclusion. Prognosticators continue to overblow any number of suggestions that we are arriving at the end of this bull market: Inflation spurring unanticipated action by the Fed; an imminent recession; or just simply an overreaction to stretched valuations. An obsession with the end of this cycle is misguided, and it ignores the fact that cycles come and go for patient, balanced, long-term investors.
For starters, predicting the future is hard. Investors broadly tend to do a good job of anticipating obvious, near-future occurrences, such as interest rate increases or the next quarter's earnings forecast. But go out even a few months and throw in something unexpected, like geopolitical disruptions, and opinions can vary wildly about where we are headed. As a result, it is misguided to put too much weight on end-of-the-cycle predictions when choosing investments.
More importantly, investing solely based on the expected conclusion of the cycle – after all, this bull market has to end at some point – can result in missed opportunities, should stocks continue to advance.
Last year was the best since 2012 for corporate earnings growth within the S&P 500 companies. That's all the more impressive because profitability was based largely on better revenue, not just the sort of financial engineering – like share buybacks – that typically occurs late in a cycle.
This year appears on track for similar strong revenue for the S&P. Tax reform and continued strength in the labor market have boosted expectations for earnings. If markets are driven by earnings and interest rates, the path for earnings appears to point toward continued growth.
As with every journey, there are obstacles to navigate. The Federal Reserve recently raised the overnight lending rate for the sixth time since the financial crisis. Although interest rates are still historically low and Fed Chair Jerome Powell reinforced the plan for just three rate hikes this year, there is growing concern that any rise in inflationary pressure could force the Fed to move more quickly. Though premature, a transition from a Fed focused on simply normalizing monetary policy to a Fed that is tightening to combat inflation would certainly be a hazard for stocks.
Similarly, most measures of value in stocks point to a market that is still expensive. The February correction and rising earnings expectations have helped ease the pressure, but the forward price-earnings ratio on the S&P 500 still sits 6-8% above its 25-year average.
Not to suggest that that all is well and investors should ignore concerns about the future, but focusing on the journey better allows investors to get the most out of opportunities that present themselves. For now, that means a continuation of much of what has been working and a cautious optimism that the path ahead offers more than just the end of the ride.
Kyle Tetting is director of research and an investment advisor at Landaas & Company.
(initially posted March 26, 2018)
More information and insight from Money Talk
Ask a question for our Money Talk Podcast.
Money Talk Videos
Follow us on Twitter.
Landaas newsletter subscribers return to the newsletter via e-mail