Adjust expectations, not allocations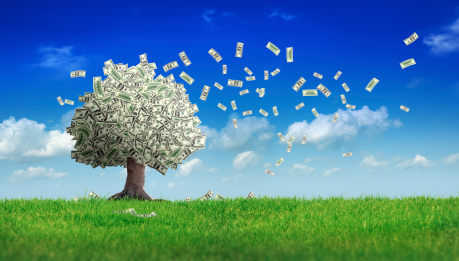 By Kyle Tetting
For the first time in a decade, the Federal Reserve Board has cut the overnight lending rate amid rising economic pressures. Even with the S&P 500 reaching another record high in late July, underlying economic data have shifted. Although it may be tempting to just call a market top and batten down the hatches, we've been preparing for rough weather for a while.
The Fed's action appears to be an attempt to preempt a more serious economic slowdown as the current expansion moves beyond 10 years. The U.S. consumer remains on solid footing as a result of low unemployment and years of rising household wealth, but the rate of economic growth has slowed in recent quarters. Knowing that its policy tools tend to have a delayed impact on the economy, the Fed decided not to wait for further signs that the economy is cooling.
Importantly, stock investors customarily have welcomed a reduction in the overnight lending rate, especially when the cut is not in response to a recession. Seeking higher returns than what the reduced rates on bonds will offer, investors look to push more money toward stocks and other investments, which in turn, drives stock prices higher.
Don't assume, though, that the Fed's rate cut is an inflection point, a springboard for stocks to advance even higher. While falling rates provide a tailwind for stocks, there are reasons for caution.
Stagnant growth in corporate earnings has stretched valuations. The forward price-earnings ratio on the S&P 500 reached as high as 17.4 in late July, a premium of more than 7% above the 25-year average.
Strong stock market returns so far in 2019 are pricing in the likelihood of multiple interest rate cuts as well as a re-acceleration of corporate earnings growth later in the year. While such expectations are well-founded, they reduce the opportunity to be pleasantly surprised.
The global economy continues to slow, with new signs of weakness. The July J.P. Morgan Global Manufacturing PMI reading indicated a second consecutive month of contraction in global manufacturing. Of 30 countries surveyed, 18 showed contraction, including China, Japan, Germany and the United Kingdom.
Geopolitical uncertainty has further weighed on global markets. Brexit and the trade wars have led headlines for an extended period, but other issues will continue to emerge.
The challenge for investors is to weigh the tailwind of falling interest rates against the backdrop of a slowing global economy. Fortunately for well-balanced investors, the result may be less about a change in allocation and more about a change in expectation.
For starters, over the past three years, most balanced portfolios have far exceeded the expectations for what an average return looks like. Recent strong returns could be suggesting that the next few years might not be quite as robust, especially given slowing economic growth, reduced interest rates on bonds and a higher starting point on stock valuations.
Be clear, though, that a reduction in expectations doesn't need to mean a change in investment strategy.
Recent comments from the Fed point to the potential for re-acceleration of growth in 2021 and beyond. Should the cut in interest rates work as intended, we could see a pickup in economic growth and, potentially, inflation.
For investors looking to respond to the risks ahead, plenty still can be done.
Begin by ensuring that the safer investments in your portfolio aren't taking unintended risk. Bond funds historically have been a strong source of stability in periods of both stock market and economic weakness. But that works only if the underlying bonds are high quality. Otherwise, the risk isn't worth the potential reward.
Investors also should ensure that they have proper exposure to less economically sensitive stocks. More cyclical stocks—especially growth stocks—have led the markets in recent years, thus increasing exposure in those areas. However, more defensive high-quality companies historically fare better during economic weakness.
Finally, if your overall allocation has gotten more aggressive than you are comfortable with, it is never too late to reallocate.
Kyle Tetting is director of research and an investment advisor at Landaas & Company.
(initially posted Aug. 1, 2019)
Send us a question for our next podcast.
Not a Landaas & Company client yet? Click here to learn more.
More information and insight from Money Talk
Money Talk Videos
Follow us on Twitter.
Landaas newsletter subscribers return to the newsletter via e-mail.