A Place for Bonds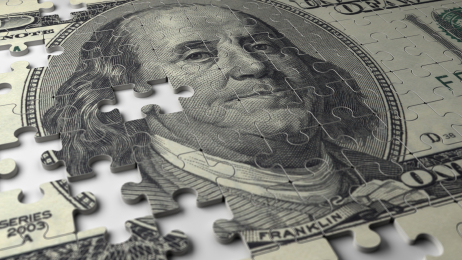 By Steve Giles
As much as we are talking about stocks and the opportunities we see based on the fundamentals and valuations, don't ever give up on your bonds.
I have had conversations at length with clients this year about what not to expect from their bonds.
Last year was a very good year all around. Just about everything did well. This year, though, I don't think we're going to see from bonds the type of total return that we saw last year.
That doesn't mean we give up on bonds though, because you never know when you're going to want to have some dry powder to use to take advantage of some of those pullbacks and other opportunities that occur when the markets go through periods of correction.
From year to year, perceptions can change.
The year 2011 was very flat for stocks, and investors were glad that they had their bonds and fixed income to make up for what the stock market did not provide.
Last year was a very good year for both stocks and bonds, but of course stocks did better.
As is almost always the case, when the stock market does well, investors begin to question why bonds are in their portfolios.
I have to remind clients that bonds are not necessarily in their portfolios for appreciation and total return as much as they're in there for downside protection, preservation, income generation and dry powder – if you will – to take advantage of opportunities in the stock market.
Bonds are important for generating income for retirees. They are important for distribution strategies. Most importantly for portfolios, bonds provide much-needed lower correlation to stocks to help smooth out the volatility with downside protection. As stocks bounce up and down, bonds tend to offer stability.
Stocks have more sex appeal. Activity in the stock markets is what gets reported more often. For most people, the bond market is harder to understand. I remind clients when I talk with them, "You have 60% of your money with bonds; 60% of our conversation should revolve around that."
So I continue to preach this idea of balance. I remind clients that the balance in their portfolios is important. We never know what's going to happen.
Steve Giles is vice president at Landaas & Company.
(initially posted March 8, 2013)
 Landaas newsletter subscribers return to the newsletter via e-mail.