Ready, come what may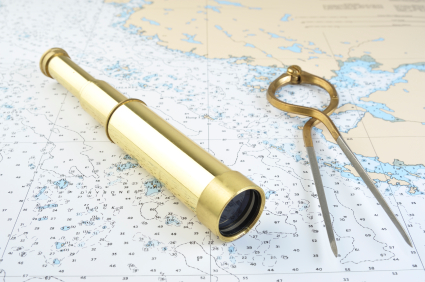 By Bob Landaas
The equity markets have recovered since the end of September as evidence mounts that the economy continues to grow. Encouragingly, corporate profits keep growing and are expected to hit record levels by year-end.
Meanwhile, European politicians and bankers continue to struggle with their sovereign debt crisis amid signs of deepening financial strain in Europe.
The financial crisis in Europe is very different than what we experienced in the United States three years ago. Consumer debt fueled the crisis in the United States, whereas government debt has driven the emergency in Europe.
The United States was fortunate to have a unified monetary response that quickly stabilized the financial system. Meanwhile, Europe struggles with the 17 members of the Euro Zone all trying to reach consensus.
I don't see that this gets resolved for a long time, although recent meetings suggest that the Europeans may be reaching an initial agreement that hopefully will please and placate the financial markets.
In a recent discussion with our colleagues Brian Kilb and Steve Giles, Art Rothschild said he hoped Europe could show enough progress to bolster confidence.
"That could hopefully result in improved sales by major multinationals," Art told us, "which could then improve profitability, thereby resulting in increases in forecast GDP."
As we have correctly forecast all year, corporate earnings are set to hit record levels. The standing full-year record of $88 per share for the S&P 500 was set in 2007 – when the Dow Jones Industrial Average was at 14,000 points. The consensus forecast for 2011 is $99.34, which represents a 17% increase from last year.
Approximately one-fifth of the companies in the Standard & Poor's 500 have reported their earnings for the third quarter, and 75% of them have out outperformed analysts' expectations.
Ultimately, those higher earnings will provide the support and the basis for higher stock prices. This market should be a whole lot higher than it is right now, based on how earnings are going. At the same time, the earnings also reflect economic growth.
Steve Giles was encouraged by more companies plowing profits into share buybacks and stock dividends.
"They wouldn't have the confidence to increase their dividends if they didn't feel they would be making money to pay those dividends next year," Steve said. "Those are reasons for avoiding the double-dip and positives for our economy."
Recent economic indicators suggest that the economy avoided dipping back into recession in the last few months. Many of the indicators show that the economy remains weak and growing at a modest level.
But Brian Kilb noted that reports of increased bank lending could point to more growth ahead.
"For a long time, we have been saying that nothing is ever going to happen until they start lending money again," Brian said. "There's very tangible evidence that bank lending is starting to increase, which may be a sign."
Forecasts call for more of the same: modest U.S. growth, strong corporate earnings and protracted distractions from Europe. Throughout all that, we remain confident in our balanced approach to build portfolios that serve investors well during times like these of global uncertainty.
Bob Landaas is president of Landaas & Company.
initially posted Oct. 26, 2011
Landaas & Company newsletter subscribers return to the newsletter via e-mail.