What to do after the May sell-off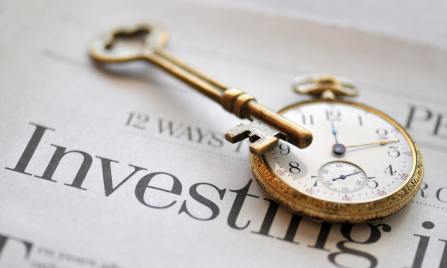 Many investors appeared to follow the adage of "Sell in May," and the Standard & Poor's 500 Index dropped 6% in value from the close of April. On the June 1 Money Talk podcast, Landaas & Company advisors discussed how investors should respond to the sell-off. Here is an edited transcript of their advice.
Bob Landaas, president, Landaas & Company
Consider increasing your

bond duration
stock exposure
exposure to dividend-paying stocks
First, it's very clear to me that interest rates are going to stay down for quite some time. The Fed has made it clear that it doesn't intend to raise rates until the end of 2014, at the earliest. I think you're going to see that they'll be kicking that can down the road and potentially not raising rates until 2015.
That effectively gives everyone permission to increase the duration of their bond portfolios, which in some cases is a really good idea.
Second, it's wise for many folks to look at the potential of even slightly increasing stock exposure right now. If you've already got about 50% of your portfolio invested in stocks, probably not. But if you have the ability to increase your stock exposure even 2 or 3 percentage points, you're going to be thrilled a year or two from now. The market is cheap. We're trading for barely 12 times earnings.
It's all about earnings. If interest rates are going to stay down and earnings are relatively robust, then that eventually will speak to better markets.
What none of us can know with any certainty is the manner in which European leaders are going to solve their debt crisis. It may take a week. It may take a month. It may take the rest of the year. But at some point, they'll figure it out. You're talking about very large economies. Germany, France, Italy and Spain – the top four economies in the euro zone – are almost three-quarters of the GDP in Europe.
Meanwhile, if economic growth remains sluggish, we may be heading quickly toward a no-yield world. Already you're not getting any interest on your saving. You're not getting interest on your checking. You don't get any interest on your money funds.
As yields plunge in the bond market – and you're looking at not even 3% on corporate bonds these days – we're heading toward a period where there won't be a lot of yield. So you need to come up with Plan B.
For a lot of folks, that's to increase exposure to the large-cap value end of the market so they get the dividends. There are still plenty of dividends out there, and they're paying 3.5% or 4% or more with companies that have reliable, dependable, even sustainable dividends that are capable of growing.
Marc Amateis, vice president, Landaas & Company
Consider the perspective of your

individual portfolio
long-term interest
The first thing that I would tell investors is to take a deep breath and realize they're not the S&P 500. They're not the Dow Jones Industrial Average. That's not their portfolio. Those are the numbers they're going to see every day. The S&P 500 was down 6% for May.
But if you're a well-diversified, properly allocated investor, and you've got somewhere around 50-50 stocks and bonds, only half of your portfolio is in the stock market. Bonds have been doing very well lately because prices have been rising as yields have fallen, so when the S&P is down 2%, it's very possible your portfolio is down less than 1%.
Nobody likes to see their portfolio go down, but less than 1% is better than 2%.
Also, remember your time horizon. If you're in it for the long haul and you're properly diversified and invested – you don't have too much money in the stock market – you're going to be fine.
Art Rothschild, vice president, Landaas & Company
Consider your

preparedness
resources
tolerance
long-term plan
We're professionals. We deal with this on a daily basis. We can shrug off the bad news on Greece and the slowdown in global growth and divisive politics at home knowing that somewhere down the road, there's going to be good news.
Somewhere down the road, stocks are going to go up again. But we've got a lot of problems to overcome, so it's a great time to do a lifeboat drill.
Make sure you have enough cash to make it through some tough times ahead.
Make sure you're not over-allocated in stocks. Increasing might be a good thing for those who are under-allocated, but don't go over 50%.
We've always encouraged people to be balanced. Earlier this year, the rally might have caused some people to get overly enthusiastic about stocks. Those gains have now evaporated.
We love stocks. We think dividend-paying stocks are going to be great for the future.
We realize that times are tough right now. You're going to have these European crosscurrents, some political crosscurrents in this country. I think it's going to be very tough for some investors psychologically to stay in the game.
This is when you really have to assess your resources, assess your risk tolerance. Definitely talk to your advisor, and make sure you can stay in the game because that's how you're going to finish strong eventually.
initially posted June 15, 2012
Landaas newsletter subscribers return to the newsletter via e-mail.