Bob's View: Now I can say it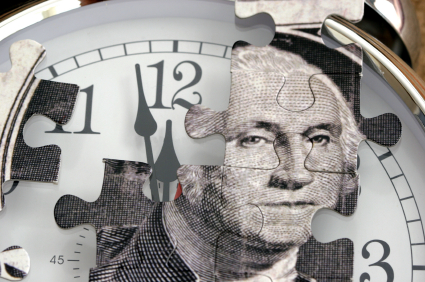 By Bob Landaas
There are two things I never get a chance to say.
One is that the market is trading at 11 times next year's earnings. For the bulk of my career, the market was trading for 17, 18, 19 times the next year's earnings.
Something else I hardly ever get to say is that the dividend yield on the market is greater than the yield on the 10-year Treasury. For the early part of my career, it was common for dividends to be higher than the 10-year Treasury. That all ended by the late 1970s. And for the longest time, dividend yields were lower than Treasury yields. Now, it's different. 
You look at the fundamentals of the market, and that's what gives me the courage of my convictions. It's about how much are you willing to spend for a dollar of earnings. Over history, we know that investors are willing to pay – give or take – about 15½ times one dollar of earnings.
So what I'm telling you is we're now trading at 11 times next year's earnings. That's cheap no matter how you measure it. It could get a little cheaper if we have additional problems in Europe.
But you look at the fundamentals, and then you look at the macro economy – where a big chunk of the world is still growing pretty rapidly – and that leads me to believe that earnings will continue to do well at a time when we have a mindset in the United States that – "Oh my goodness, housing is never going to recover. Oh my goodness, we're never going to create enough employment for all the people who want to work." And on and on and on and on.
I get all that. But I get the disconnect from it, because to forecast stocks, you have to forecast earnings. And as long as earnings are going to do pretty well, I know that ultimately stocks will recover.
The problem that most people have is that volatility has been extreme. The call volume is up. The markets don't normally get this bumpy. The Dow Jones Industrial Average has been trading within about a 1400-point range. We test the top of the range, we go down to the bottom of the range. We've made four roundtrips since the end of July. That's a lot. And it's very unnerving.
So I don't blame people for being upset. I don't blame people for being unnerved by the volatility that's going on.
The staying power is important. It's critically important to focus. If you're a long-term investor, act like a long-term investor.
If your portfolio is well-balanced and properly positioned, you don't have to do much of anything. Batten down the hatches ahead of time. When you see the black clouds on the horizon, you'd better be just finishing up your safety maneuvers, not just starting them.
If you have half your money in bonds, the money that you have in stocks may not be money you're going to need for 10 years or more. And I'm pretty confident that over the next 10 years stocks will do well.
You look at the other times where stocks have lost ground for 10 years, and you'll see that the next 10 years, stocks did great – in all cases. That's not to say that positively stocks will do great in the next 10 years, but I think once you get past the immediate liquidity issues in Europe and people refocus their energy and attention on earnings and realize how inexpensive the market truly is, we'll get to higher heights.
Bob Landaas is president of Landaas & Company.
initially posted Nov. 22, 2011
Landaas newsletter subscribers return to the newsletter via e-mail.