Bob's View: Encouraging Signs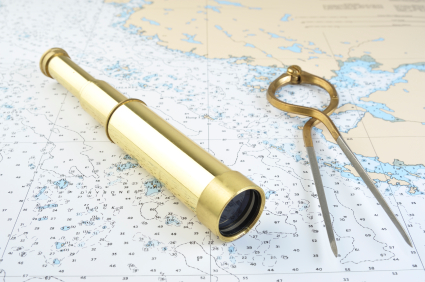 By Bob Landaas
The financial markets are off to a good start for the year. Economic indicators are mostly positive while the news from Europe has been encouraging. The benchmark S&P 500 index is up 8.6% for the year, including dividends; international stocks, on average, are up 12.1%; and bonds have climbed 2%.  
We have come a long way since last summer. In August, investors were worried about the potential for a double-dip, of the economy going back into recession. Since then, we have transitioned through a recovering economy into the current phase of economic expansion. Many analysts are no longer concerned about another imminent recession let alone an economy barely expanding. Forecasts for growth remain below average but are still a solid 2%-2.5% for the year.
Recently, the economists from the Conference Board said that indicators point to continued expansion with possible strengthening this spring and summer. Among encouraging signals:
The labor market has been showing signs of life. Initial claims for unemployment insurance have been below 400,000 for 15 straight weeks, the lowest level since March 2008.
As a result of the improving labor market, retail sales are now up 5.8% from January, 2011, compared to 4.5% average gain since 1993.
Inflation remains, for now, under control. The annual core inflation rate of 2.3% vs. the average of 3.9% since 1958 suggests inflation remains manageable with no signs of deflation.
The recent run-up in stock prices, while orderly, will create conditions for a pullback. Should that occur, I believe it will be only temporary. Fundamentally, stocks remain undervalued relative to earnings. While earnings momentum has slowed, the S&P 500 is currently trading at 14 times 12-month trailing earnings, compared to the average of 17.8 since 1950. The latest estimates of $105 for S&P earnings for 2012 gives us a very attractive forward P/E of 13 times earnings.
The behavior of the markets this year helps to remind investors of the importance of staying diversified. This year's winners so far were last year's losers. International funds have clearly outpaced domestic funds, the opposite of last year. Diversification is one of the best ways to reduce risk in an investment portfolio, but it is difficult in practice for many investors.
I remain concerned about Europe. For now, Greece has avoided a near-term default, but ongoing austerity measures will hinder growth and only serve to prolong the difficulties.  
On balance, I am guardedly optimistic for the year ahead. Economic indicators point to continued growth, stock market fundamentals remain attractive, profit margins remain strong, and confidence continues to build.
Bob Landaas is president of Landaas & Company.
initially posted Feb. 23, 2012
Landaas newsletter subscribers return to the newsletter via e-mail.