A dose of caution amid calls for optimism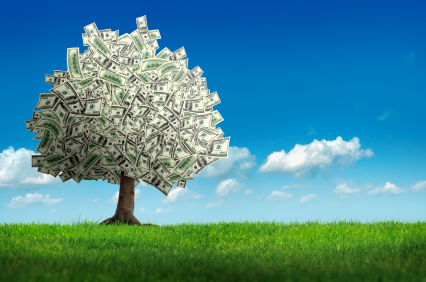 By Kyle Tetting
It's easy to be encouraged by the way we've started the year. Broad market measures have continued to stretch to new highs, pushing the S&P 500 index beyond 10% gains for the year. As a leading indicator, the market inspires optimism for the road ahead.
Furthering that optimism, participation in the recent rally has been far broader than we've seen in a while. A recent article in the Wall Street Journal noted that 95% of the stocks in the S&P 500 were trading above their 200-day moving average. It's no longer just a handful of the largest stocks doing the heavy lifting for index returns.
Optimism appears well founded. According to data from Refinitiv, at the start of 2021, analysts expected S&P 500 earnings to grow 23.3% during the year compared to pandemic-depressed 2020 earnings. Now four months into the year, that same data points to 29.6% growth for 2021. Expectations continue to rise.
Rising expectations mirror ongoing signs of economic recovery. In April, unemployment claims fell to their lowest level since before the pandemic. Housing data is robust, especially prices. Consumer spending has been boosted by further stimulus and a stabilizing labor market.
Despite so many reasons for optimism, we reserve a healthy dose of caution. Caution may seem out of place amid improving data, but it's appropriate in light of how far stocks have already run.
Supporting our cautious optimism is the ever-present awareness that there are some things we just can't know or predict about the markets. When stocks are cheap, as they were in March of 2020, the known issues far outweigh the unknowns. But when stocks reflect the optimism now before us, the unknowns weigh heavier in our conversations.
The challenge is keeping balanced between caution and optimism. Corrections in the S&P 500 – a 10% decline – have occurred in more than 50% of the calendar years since 1980. Despite those declines, the S&P finished the year positive 75% of the time.
While some of the past corrections could have been predicted, many more simply resulted from the inherent volatility of stocks. Ignoring caution leaves investors unnecessarily exposed to risk, just as dismissing optimism results in investors missing out on the bigger picture.
As we look ahead to the likelihood of continued economic recovery, an appropriate balance within our investments allows us to maintain our cautious optimism. Staying invested allows us to participate as conditions improve, while a healthy allocation to less volatile investments like bonds lets us look beyond the near-term uncertainties looking to upset our optimism.
Kyle Tetting is director of research and an investment advisor at Landaas & Company.

(initially posted April 29, 2021)
Send us a question for our next podcast.
Not a Landaas & Company client yet? Click here to learn more.
More information and insight from Money Talk
Money Talk Videos
Follow us on Twitter.
Landaas newsletter subscribers return to the newsletter via e-mail.