2013 in Perspective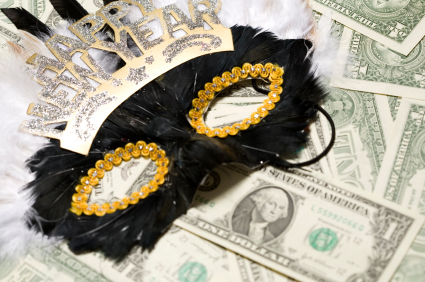 As pundits make their predictions of what investors should count on in 2014, a look back at 2013 forecasts reminds everyone to take prognostications with a grain of salt. Advisors at Landaas & Company weighed in on some of the developments of 2013 that didn't necessarily happen as expected.
Bob Landaas: A lot of folks were surprised that the economic drag from the sequester cuts didn't impact corporate earnings more than they did.
Let's revisit the beginning of the year.
The thought of a Thelma-and-Louise moment – going off the fiscal cliff – was pretty unnerving. It rattled a lot of people. And then, because Congress couldn't agree on anything better, the sequester cuts took hold, and the projections from February into March were that we could potentially go into recession, that it would have a huge impact on the markets.
One of the surprises of 2013 is that we were able to overcome those sequester cuts fairly quickly without it having much of a drag on the system. Lo and behold, GDP for the third quarter was 3.6%. That's a huge number.
Another surprise was that there wasn't any inflation. That's the fifth year in a row that I've been fighting that issue. That's how long some commentators have been warning us of inflation, but it hasn't happened.
Bankers aren't lending, and if we don't circulate the money supply, it can't create inflationary pressures:
Commodities prices have now headed south for 24 months in a row.
The average American family hasn't kept up with inflation since 1992.
And capacity utilization has been nowhere near the point where we create pricing pressures and bottlenecks and supply-chain interruptions.
The other surprise – or maybe it shouldn't be – was the U.S. Congress. Just when you thought it couldn't get worse, it got worse. Just when you thought, "How could they be less competent?" They became less competent and shut the government down for 16 days. That's a self-inflicted wound.
Hopefully, we'll get on with the new year and get away from the self-inflicted damage and try to get to greener pastures.
Brian Kilb: The continued strength of corporate earnings would be a surprise to a lot of people.
We've been hearing quarter upon quarter for the last couple of years that margins would start to deteriorate and deceleration of corporate profits would be just around the corner.
It still may be. But it hasn't happened yet, and that certainly speaks to the strength in stocks for the year.
Marc Amateis: The power and the strength of the market rally this year was a surprise. When you consider we had one correction of more than 5% all year – and normally we have three or four corrections of 5% or more a year and one of 10% or more on average every year – that's just how good and how strong the stock market rally was this year.
Bob: We started the year with people thinking we were going over the cliff. We went through the springtime thinking that those sequester cuts were going to put us in recession. We go into the fall worrying about the government shutdown.
What better example than this year of showing dramatic market gains against a backdrop of retail investors hardly getting in, against a backdrop of people thinking that the wheels would fall off the cart.
Good for those investors who hung in there! Nice going, because you got the reward.
Marc: It was a little bit surprising how powerful the spike in interest rates was this summer.
We saw a one percentage point increase in the yield on the 10-year Treasury from May through early July. That was a quick, powerful spike brought on by comments that Fed Chairman Ben Bernanke made regarding the possibility of starting to taper the quantitative easing program.
That caught some people by surprise – how dramatic and how quick that spike was.
Bob: The bond market probably got a little carried away and wound up recouping a whole lot of what it lost since May 22.
But the fact is that tapering is inevitable. The fact is, the Fed will eventually slow down its bond buying. And the good news ultimately is you want them to do that because it means that the economy is able to stand on its own two feet.
(initially posted Jan. 2, 2014)
More information and insight from Money Talk
Landaas newsletter subscribers return to the newsletter via e-mail.