Plugging In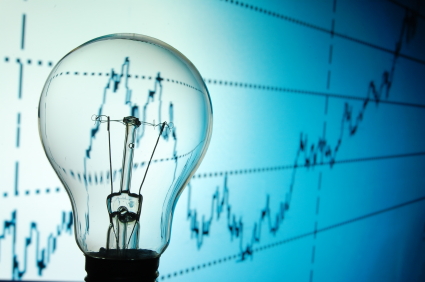 By Brian Kilb
People have forgotten about utilities. They're still around. They can add diversification, income generation and stability to your investment portfolio.
In a low interest rate environment like now, utilities can offer a counter to many other things. They can be a safe haven.
Utilities are traditionally capital-intensive businesses – lots of infrastructure, lots of buildings. Consequently, they traditionally have a lot of debt. So they're very interest rate sensitive: Interest rates go up, their debt payments rise, which hurts profitability. Interest rates go down, it makes their bottom line more appealing.
Also, utilities traditionally tend to be strong dividend-paying companies. The dividend yield in the Standard & Poor's 500 Utilities Index is currently 4.3%. Four percent looks pretty good when the 10-year U.S. Treasury is 2.6% or when other safe havens are paying 1% or less.
So when their interest costs are low, it's good for utilities. When interest payments are low, they're good for you and me because their dividends are an appealing alternative.
The other thing that makes utilities attractive in this type of environment is that demand doesn't change much. We all have to heat and cool our homes and keep the refrigerator running. There's only so much that anyone can cut back energy consumption. So you get inelastic demand and a fairly recession-proof revenue stream.
Even as interest rates eventually rise, perhaps the impact will be less significant on utilities than it may have been in the past because of industry efforts to improve balance sheets in advance of the recession. As a result of Enron in 2003, utilities got the memo to deleverage way before the financial industry and the rest of the economy. So utilities have cleaned up their balance sheets and their philosophy on debt.
On a related note, there's the whole clean energy sector – the new technology. That's where great opportunities could be. But with great opportunities come greater risk.
Ultimately, clean energy will be folded in with utilities. But right now it's research and development. Right now it's new technology. When the new technology becomes old technology, then it gets absorbed.
That is the spectrum. And I think the defensive part of it – the traditional utilities – is the safe haven part of the portfolio that provides yet another different type of correlation to your stocks and bonds and what's going on. The clean energy part of it is maybe a sector play in the equity side for significant return with greater risk.
So there's the traditional value side and there's the non-traditional growth side. Like all things in investing, it depends what you're trying to do.
Again, 4% is a pretty good number. Don't forget these companies are not as leveraged as they used to be. Their balance sheets are pretty healthy. They generate income. Demand is pretty steady and recession-proof. So why not?
If we have a double dip, utilities should be great. If it takes two or three years for interest rates to rise, utilities could be great in the meantime.
In clean energy, that's the next frontier. And I think they can both play a role in your portfolio.
Brian Kilb is executive vice president and chief operating officer at Landaas & Company.
(initially posted Sept. 2, 2010)