Places in Your Portfolio?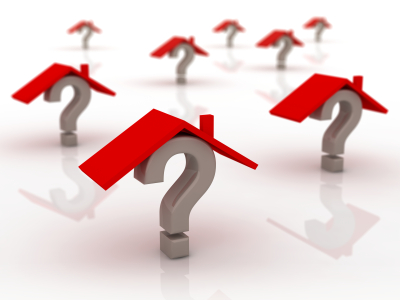 By Brian Kilb
Many investors have little or no exposure to real estate, even though it presents an attractive alternative to more traditional investment choices, adding diversity and mitigating risk.
Most academic studies suggest that real estate is an important part of a successful long-term portfolio strategy. Our understanding of Efficient Frontier research supports the use of four major asset groups – stocks, bonds, commodities and real estate. In the last 30 years, Real Estate Investment Trusts (REITs) returned 11.8% per year, topping the returns for the three other major asset categories, according to analysis by Morningstar Inc.
While many challenges exist in the current real estate environment, now is a good time to familiarize yourself with the basic concepts of real estate investment so that you're prepared when the time is right.
More options
The opportunity to invest in real estate – in either commercial or residential property – can take many forms.  Like other asset categories, real estate can offer investors income generation through rental payments, appreciation potential or a combination of both income and growth.
A proliferation of new products has made real estate accessible to investors in ways that didn't exist just a few years ago.  REITs, Exchange Traded Funds (ETFs), and both closed- and open-ended mutual funds all provide access to many properties and many types of properties in diverse, highly efficient securities.
The packaging of many properties into a single security helps diversify risk and enhances the ability to invest in real estate in smaller, more manageable dollar amounts. Such securitization can improve the liquidity of real estate investments, making them more suitable to the average investor. It's easy to sell a mutual fund, a lot harder to sell a house or office building.
The recession and financial crisis have forced down residential prices in excess of 30% from the peak in 2006, according to data from the S&P/Case-Shiller Home Price Indices. Similarly striking devaluations can be seen on the commercial side. While no one knows where prices will reach bottom, it's safe to say that real estate offers a compelling value at current discounts.
And real estate is a finite resource. Especially around major urban areas, the most appealing properties already are developed. If, via population growth, demand grows, that should favor rising prices in the long term as supply remains constant.
Addressing risk
In addition to the potential for income or capital appreciation, real estate also has been a good historical source of risk mitigation. Correlation – or movement in tandem between bonds, stocks and real estate – has been low, historically. Certainly, all major asset classes were highly correlated in recent years as everything went down, but over the long run, diversification via the use of real estate has proven to reduce overall risk.
And by the way, don't consider the house you live in an investment. Consider it your home. Unless you plan to sell and downsize, the equity in your home will not generate retirement income and therefore should not be part of the retirement savings equation.
In spite of the potential for gains and the appealing diversification of risk, many economic hurdles make real estate markets a challenging investment at this time.
The sustained elevation of unemployment and reduced access to capital may keep a tight lid on demand for residential and commercial property for months to come. High foreclosure rates and bankruptcy will keep plenty of distressed supply available for buyers able to make deals. The combination of low demand and high supply will inevitably keep downward pressure on real estate prices.
So, just because prices are low doesn't mean they can't go lower.
With every opportunity comes risk, but at least consider real estate as part of your long-term strategy and give careful thought with your advisor about how it might fit into your current plans.
Brian Kilb is executive vice president of Landaas & Company. 
For further information:

Using Asset Allocation, from the Financial Industry Regulatory Authority

Investing for Different Time Periods, from the Financial Industry Regulatory Authority
(initially posted June 14, 2010)