Young investors: Getting off the dime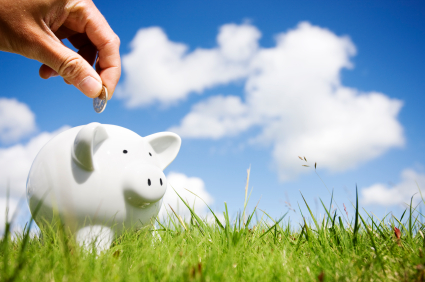 By Paul Tran
I need to start investing my money. The month-to-month interest gained in my savings was literally pennies. As a finance and accounting major interning at Landaas & Company, I realized that I should put into practice what I plan to study, and with the help of several advisors around the office, I gathered advice useful not only to me, but to parents and grandparents helping the young people in their lives plan for their futures.
People my age get a bad reputation for not being fiscally responsible and not being good stewards of their money. While that may be true to an extent, there might be another side to the story. As a millennial, I've grown up in one of the most turbulent stretches in economic history. Brian Kilb, executive vice president and chief operating officer at Landaas & Company, agrees.
"It's been an unusually disruptive period of time, so young people are unusually fearful," Brian says. "People are scared out of the market."
Millennial workers seem to be more risk-averse when it comes to investing. Bankrate.com recently reported that 39% of 18-29 year olds prefer cash as their method to invest for the long term – three times the rate of those in that age group choosing to invest in the stock market.
In my 21 years, I have seen not one but two economic bubbles burst – one of which was the worst financial crisis since the Great Depression. I have seen political unrest in the Middle East and, as of late, in Ukraine. All I seem to hear and see on the news is pessimism from every direction. If I was your typical millennial investor, I would be frightened to put my hard-earned money into that world.
Contrary to what that world suggests, right now is a great time for a young investor to start considering his or her future. Sure, the environment in which I would invest my money seems rather scary, but I'm going to put on my blinders for just a moment and focus on some fundamentals.
Time is on our side.
It's a concept of time and money, as Ron Hansen, vice president at Landaas & Company, explained to me. As a younger investor, compounding growth and contributing to my plan over several decades will work greatly toward my long-term goals.
"When I talk to young investors, what I'm talking about is the power of the first dollar they invest," says Kyle Tetting, director of research at Landaas & Company, "because the first dollar they invest has more time to compound than the dollar they invest at age 40."
A young investor has multiple options for investing his or her money.
Brian suggests a simple first step: "The day you start making money, start saving money, and have a goal. Maybe the goal is saving 10 percent. Get used to your life on 90 percent of what you make. If you save 10 percent from the first day of your life in the real world to the day you retire, you're going to have enough money for your retirement."
Sacrificing for the future is crucial to developing a mindset for saving, and it is also helpful for when investment opportunities come up – such as when an employer offers a 401(k) plan. For recent graduates with full-time jobs, a 401(k) plan is a great start to investing.
"First and foremost, if your employer is matching your contributions to your 401(k) plan, you contribute every penny up to that max," Kyle says. "If you don't, you're leaving money on the table."
The very first dollar invested in that 401(k) should be as aggressive as possible, within reason, Brian and Kyle agree. Young investors can afford to take on more risk because of the scope of their investment horizons. Their money will be riding through all different kinds of market environments, so the one we're in today is irrelevant in the long run.
"The risk conversation comes six months down the road when you've made some money," Kyle explains. "Now you can start building a balanced account."
How to help young investors
Brian and Kyle suggest that it all starts at home, where you can make your children or grandchildren a part of your finances. Because our education system doesn't teach much about personal finance, it is up to the family to foster a good sense of fiscal responsibility. Here are ways to start:
Talk with your children or grandchildren about the importance of planning ahead
Share articles about personal finance with them
Let them sit in reviews with your financial advisor
Hopefully, this process will help young people gain a sense of sacrifice, appreciate a long-term reward system and hinder the notion of instant gratification we see too often. Making your children or grandchildren a part of your financial decisions will help them gain a better understanding of the power of budgeting, saving and investing.
I have a better idea now of what the numbers tell me. Historical returns show us there will be better days more often than not, and when terrible events do happen, they will eventually come to an end. I recognize that the real world can be a scary place for us young adults entering it, but I can't let that keep me from letting my hard-earned money work for me and my future.
Paul Tran is a finance intern at Landaas & Company. He is a junior studying finance and accounting at Marquette University.
(initially posted Aug. 11, 2014)
More information and insight from Money Talk
Landaas newsletter subscribers return to the newsletter via e-mail.