Picking which retirement accounts to tap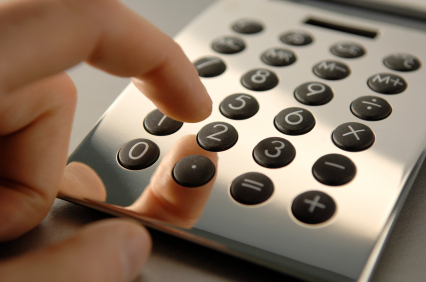 By Dave Sandstrom
Much is made of the benefits of saving in different types of retirement accounts, but investors also need to consider a distribution strategy as withdrawals begin in retirement.
Here are a few common ways to save for retirement and some notable differences that affect withdrawals from them:
Traditional IRA:  Withdrawals are available penalty-free starting at age 59½ and are taxed as regular income. Required minimum distributions (RMDs) begin at age 70½. Beneficiaries are allowed to use their life expectancy to spread out their required withdrawals, which are considered income and taxed according to the beneficiary's tax bracket. (Under certain circumstances, investors are allowed to take out retirement money before age 59½ without having to pay the 10% early withdrawal penalty.)
Roth IRA: Withdrawals can begin penalty-free at age 59½. There are no RMDs during your lifetime, and all withdrawals are tax-free. Roths retain their tax-free status for beneficiaries. However, the beneficiaries will be required to take distributions based on their life expectancy.
Taxable accounts: Withdrawals can occur at any time, and there are no RMDs. Withdrawals are not taxed as regular income but are subject to rules for capital gains and losses. In many cases, taxable accounts passed on to beneficiaries qualify for a "step up" in basis, eliminating the gains, based on the owner's date of death. That allows the money to pass through to the beneficiary tax-free. (There are limitations based on the size of the estate. Consult your tax professional for clarification.)
Investors have many variables to consider when planning withdrawal strategies. Here are three to keep in mind.
Current and Future Tax Rates
Investors often assume that all taxable income should be deferred as long as possible, but that's not always the case.
For retirees who are ready for distributions and are at an attractively low tax rate, it may make sense to increase current taxable income by accelerating distributions from Traditional IRAs. Especially if you expect to be in a higher tax bracket in the future, then withdrawals now from Traditional IRAs would let you take advantage of your current lower tax rate and narrow your exposure to higher taxes later.
The opposite is also true. If you believe your future income might be low enough to put you in a lower tax bracket, think about taking current distributions from non-retirement taxable accounts to minimize your current tax burden. That would let you defer Traditional IRA withdrawals to the future when you expect a lower tax rate.
Please remember, the goal of retirement withdrawals is not to avoid paying taxes. It's to manage your tax liability over the long run.
Impact on Social Security Benefits
Withdrawal strategies should keep Social Security rules in mind. The Internal Revenue Service has income thresholds at which Social Security benefits become taxable. For instance, a married couple with a modified adjusted gross income exceeding $44,000 can expect to have 85% of their benefits taxed. Traditional IRA distributions are taxed as ordinary income, so they contribute to the income that is considered for those thresholds.
Estate Planning
Think about the money you want to leave behind. It can make sense to accelerate distributions from Traditional IRAs to take advantage of a retiree's lower tax rate, or you could defer distributions and pass the accounts on to beneficiaries if they expect to have lower rates.
You have a lot to consider when determining from which accounts to take your retirement income. These are but a few of the variables. Work with your investment advisor to develop a plan that maximizes your available income and helps avoid costly distribution mistakes.
Dave Sandstrom is vice president at Landaas & Company.
Learn more

Traditional IRA vs. Roth IRA, a Money Talk Video with Marc Amateis

Retirement investing: Where to begin, a Money Talk Video with Kyle Tetting

IRS Publication 590-B, Distributions from Individual Retirement Arrangements
(initially posted Nov. 20, 2015)
More information and insight from Money Talk
Landaas newsletter subscribers return to the newsletter via e-mail.