Time to Plan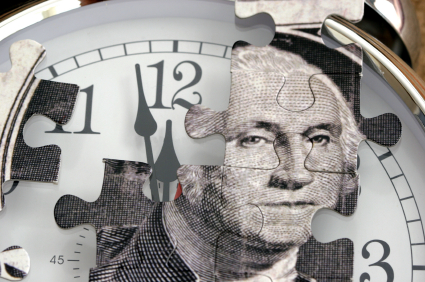 By Brian D. Kilb
Most Americans put more time and thought into planning a vacation or a party or dinner than they do in planning their life's finances.
According to the 2012 Household Financial Planning Survey, only 36% of respondents who reported having any savings have ever prepared a comprehensive financial plan. Do not be in the other 64%.
A financial plan involves setting goals for your money and mapping out a strategy for reaching those dreams.
I am a financial planner. You would think it would be straightforward to describe what I do. Like most things in life, it isn't that easy. People are unique, with different wants, needs and challenges. That makes financial planning an act uniquely tailored to each individual.
Still, each planning opportunity emphasizes different facets of the following:
1)   Retirement goal – A plan suggests a beginning point, a series of events, and a targeted completion. Many people have difficulty anticipating how much money they might need in retirement, decades down the road. We often meet those who don't yet have that roadmap. The starting point is creating a vision of a lifestyle in retirement and determining how much it would cost. Converting today's costs into tomorrow's involves some math and a set of assumptions. We can help with both.
2)   Savings plan – Once you determine a goal, you need a plan to get there.    Establishing a retirement goal and determining a targeted annual savings rate is just the beginning. Often, the required amount is not a realistic number, and you need to adjust current spending or savings patterns. You may need to determine what type of account best suits your needs (an IRA, a 401(k) a Roth IRA and/or a brokerage account) and how to invest (do-it-yourself, through work, by way of a hired professional). Other significant financial events, such as college, should include goals and savings plans as well.
3)   Investment Plan – Your retirement plans assumes you'll save a healthy sum of money. What will you do with that money to make it work best for you? Consider what investment strategy best supports your goals. Saving for a new car and saving for retirement require different investment approaches. Understanding the risks and rewards inherent in your investment strategy raises the odds that your savings is put to good use, which increases your likelihood of achieving your goals.
4)   Distribution Plan – If you've done the hard work and saved enough to support your retirement, your focus can shift to how best to eventually take money from your portfolio. You addressed the question of how much to take out per year when you established your goals, but where should the periodic distributions come from? Determining where to withdraw money is the opposite of investing. Instead of looking for undervalued assets that have appreciation potential, you're looking to sell overvalued assets that could weigh down your returns.
 5)   Estate Plan – If you have executed a successful retirement plan, you could inevitably have assets remaining after your death. Sure, you won't be around to care, but what about protecting those assets for generations to come? Part of the focus in estate planning is to make sure the assets are left in accordance with your wishes. Additionally, you want to have a strategy to minimize taxes as assets pass from generation to generation.
6)   Risk Assessments – Once you have given consideration to the above and plans are in place, it's useful to ask yourself what can go wrong. Assessing potential risks and mitigating those possibilities is also essential to your success. Consider the role of insurance and other ways to minimize the potentially adverse impact of such risks as poor health, an accident, and loss of employment. Know where things can go wrong and have a plan in place.
A financial plan means different things to different people. Based on varying needs for each individual, a financial plan can address any or all of the above elements.
Different phases of your life require a shifting emphasis on each of the above. Typically as we age and accumulate wealth, each factor increases in sophistication. The odds of your success will directly relate to when and how you successfully address all of the above.
Get started early, get help along the way, and revisit your strategy often.
Brian Kilb is executive vice president and chief operating officer of Landaas & Company.
initially posted Aug. 16, 2011
Landaas newsletter subscribers return to the newsletter via e-mail.