The Moment of Truth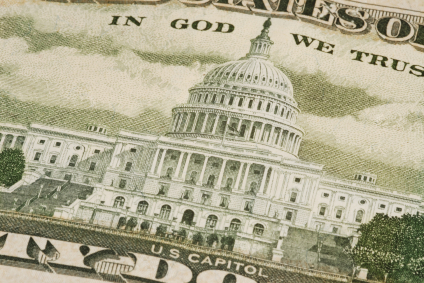 By Brian D. Kilb
As a new Congress convenes this month, I imagine history will reflect on the recently departed 111th Congress as one of the most legislatively bountiful sessions in many decades.  From TARP to health care and financial reform and everything in between, the Congress was packed with game-changing decisions in the past two years. 
The Fed and Congress garnered most of the headlines for their bold actions, but The National Commission on Fiscal Responsibility and Reform may in the long run have a less renowned but more lasting impact on our economy.  
The president commissioned a bipartisan panel of 18 early last year to draft a plan aimed at addressing our frightening federal fiscal imbalance.  That plan – aptly entitled "The Moment of Truth" – was released to the public in December. 
While I'm not naïve enough to think the commission will drive major reform, I do believe it has dropped the gauntlet for legislators to engage in meaningful, constructive discussion, which inevitably should lead to needed structural changes in the role the government plays in our economic stability.       
Background
Government spending in 2010 rose to 24% of gross domestic product, the highest percentage since World War II.  On the flip side, tax revenues dropped to 15% of GDP, leaving a net deficit of 9% – the second worst in history (2009 being the worst). 
The last balanced budget was in 2001 when our cumulative debt was 29% of GDP.  Today, debt has grown to 62% of GDP.
Economists Carmen Reinhart and Kenneth Rogoff wrote in 2009, "The relationship between government debt and real GDP growth is weak for debt/GDP ratios below a threshold of 90% of GDP. Above the threshold of 90%, median growth rates fall by 1%, and average growth falls considerably more." 
In other words: We're in trouble if our debt continues to grow at a sustained rate.
I have read the commission's report cover-to-cover and believe it's well-written, concise and to the point.  I'm anxious to see where serious conversation heads from here.
The goals
The report lays out succinctly the goals of the commission:
Reduce the deficit by $4 trillion dollars by 2020.
Reduce the deficit to 2.3% of GDP by 2015.
Sharply reduce tax rates.
Cap revenue at 21% of GDP and get spending below 21% of GDP.
Ensure Social Security solvency for the long run.
Stabilize debt by 2014 and reduce debt to 60% of GDP by 2023.
The plan
The report details six components aimed at achieving those goals: 
1.  Cut discretionary spending.  In the past decade, non-war discretionary spending has increased 64%.  The commission suggests capping such spending through 2020.  Among a number of very specific proposals, the plan also requires the president to propose annual limits for war spending and establishing a disaster fund to budget honestly for catastrophes.  An agency would be created to begin identifying savings. And a committee would be established to increase high-priority investments and cut low-priority spending in federal programs.  A three-year pay freeze would be imposed on federal workers.
2.  Reform America's tax code. As the report says, our tax code is broken.  Our current tax system contains countless tax expenditures amounting to $1.1 trillion per year.  Our corporate income tax structure hurts our ability to compete by making us one of the only industrialized countries taxing foreign income.  Tax reform should lower tax rates, reduce the deficit and simplify the tax code.  The commission calls for fast-track comprehensive tax reform by 2012. 
3.  Set total federal budgetary commitments to health care. Reducing health care spending is our single largest fiscal challenge.   Without far-reaching reform, federal health care spending will grow from nearly 6% of GDP in 2010 to about 10% in 2035.  The commission recommends, for starters, targeting a budget for total federal health care costs and limiting the growth to GDP plus 1%.  Proposed reforms to Medicare, Medicaid and other programs are numerous but include setting payment targets for physician services, based on a sustainable growth rate.  Virtually every area of federal health spending is targeted for change.
 4.  Promote other mandatory savings policies. Slightly one-fifth of the federal budget is dedicated to other spending programs, such as veterans' benefits and student loans.  The commission's goals in reforming these policies are to 1) protect the disadvantaged 2) end wasteful spending and 3) look to the private sector for cost-saving models.  Targeted changes would affect federal workforce retirement plans, agriculture spending and the Postal Service.
 5.  Reform Social Security.  More than 50 million Americans (about 1 in 4 households) receive Social Security benefits.  The commission recommends making the retirement benefit formula more progressive, slowing benefit growth for high earners.  Early- and full-retirement ages would be gradually raised.  The maximum amount taxed would slowly increase to cover 90% of wages by 2050.  The wage inflation determined for benefits would be recalibrated.  Finally, incentives would be created to generate personal retirement savings that supplement Social Security and address the gap between what Americans need versus what they currently have.
6.  Enact overall process reform.  We need to change the way we control and ensure fiscal wellbeing.  The commission recommends an enforcement mechanism to make sure that the federal budget – aside from interest payments on debt – is balanced by 2015 and that the debt is stabilized thereafter.
You need not read the 66-page report cover-to-cover to get a sense that virtually every way the government raises revenues or controls spending will be closely scrutinized in pursuing real reform.  Whether this reform process happens en masse or piece by piece, I am quite sure that each of us will be impacted significantly if the "Moment of Truth" has any bearing on true government reform.
Brian Kilb is executive vice president and chief operating officer of Landaas & Company.
initially posted January 6, 2011