Reasons for New Year cheer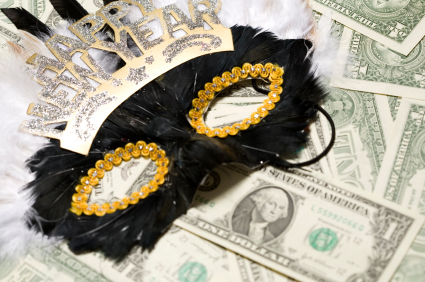 On the year-end Money Talk podcast, Bob Landaas and three other advisors from Landaas & Company talked about some developments they look forward to in the new year. Here is an edited excerpt of their discussion. 
Bob Landaas: Peeking into 2013, to get a sense of where we're going as investors, these developing trends encourage me:
The tide could be shifting to more retail investors heading to the stock market. My colleague Marc Amateis points out that more investment money poured into stock mutual funds than into bond funds in December. That could be the beginning of a turning point after years of money leaving stock funds.
Clarification on the tax code also would help investors. People who are convinced that their taxes are going to go up dramatically are going to be surprised, I think, to see that Congress is going to muddle through and enact just modest tax increases – and just for the wealthy.
As companies slowly absorb the Affordable Health Care Act, I think we'll see that a lot of the objections of it being very expensive are going to be proven wrong. The Congressional Budget Office has forecast that we could actually save $60 billion over 10 years by taking the pressure off emergency rooms, which is the most expensive form of health care delivery.
I think another surprise on the upside will come as Europe gradually unwinds some of its more dramatic issues. The liquidity crisis that we saw last spring is now gone. We've seen Greece manage to somewhat restructure its debts – the same with Spain and Portugal. As a result, they're closing the gap between their short-term revenue needs and their debts.
A fifth point has to do with the sustainability of earnings. We talked about this all year. You've got this dichotomy of GDP in the U.S. at 2%, yet companies are heading toward record profits. Of course, 61% of our profits now come from offshore. So when you see the economies in China, India, Brazil, Indonesia and Korea growing three times as fast as we are, that's what's driving earnings.
The last point is we're finally, after 20 years of globalization, getting into that transition period where the U.S. has the most to benefit. In the early phases of globalization, the guys working for 50 cents an hour in China couldn't buy what they were building, but now they can. The wages in China have tripled over the last five years. Workers are now able to buy discretionary items as China tries to transition to a consumer-based economy and not just an export-driven economy. When that happens, they've got sustainability that could last a really long time and get away from the quick, easy growth of just building infrastructure, which can't last.
Brian Kilb: It will be fun watching the emergence of stock market gains in the next couple of years from countries such as Brazil, Russia, India and China. We haven't talked about those nations much in the last few months, and their stories are just beginning. They've been through a rough patch and have some interesting valuations there and some interesting opportunities that have lagged for the last couple years. They're going to come screaming back one of these days.
Steve Giles: Most of the growth longer term is going to come from the international arena, from those emerging markets, I think. As Bob pointed out, most of our profits are coming from overseas. You're getting countries where consumers can now come back and buy our products. As they want to spend money and buy U.S.-made products, that's going to feed growth in the U.S. and be a positive effect globally.
Marc Amateis: It also will be interesting to watch some of the new emerging markets, the countries that have been called the frontier markets, including Indonesia in Southeast Asia, and some of the old Eastern Bloc countries such as Hungary. These can become the new emerging markets as what we've always considered to be emerging markets really get more developed. It wasn't so long ago that some of the bonds from the emerging-market countries were considered junk, high-yield, extremely risky. Now, some are investment-grade. Brazil is an example. So you're having this continuing transition around the world of countries moving up the ladder from an economic point of view.
To listen to the entire podcast, please click here.
initially posted Jan. 3, 2013
Landaas newsletter subscribers return to the newsletter via e-mail.