Post-election markets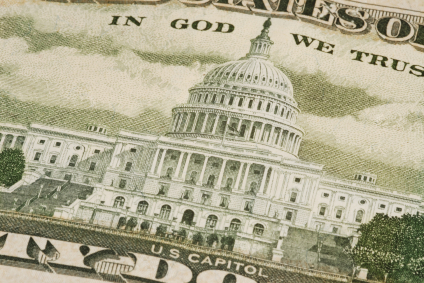 By Bob Landaas
Since the results of the presidential election, stocks have rallied, bonds have sold off and the dollar has strengthened. While it is far too early to know with any degree of certainty the impact of a Donald Trump presidency on the financial markets, several trends seem clear.
Stocks have rallied on the belief that less regulation will increase the profitability of many U.S. publicly traded corporations. Bank stocks in particular have led the markets higher in anticipation of a partial dismantling of the Dodd-Frank Act along with the benefits that come with higher interest rates.
Stocks are also benefiting from the real potential for lower corporate income taxes. The federal corporate tax rate currently starts at 35%, and while it's doubtful that the new administration will achieve its goal of a 12% rate, it looks like the corporate rate is heading significantly lower. This, of course, will help corporate profits and will help support higher stock prices.
Corporate earnings continue to look favorable for 2017 with the major forecasting firms still calling for an 11%-14% increase in profits for the coming year.
Bonds have sold off on the belief that the new administration is going to increase spending on infrastructure, which in turn could increase inflation, which of course would push interest rates higher, ultimately sending bond prices lower. Such a sell-off in anticipation of higher inflation is part of what is known as a reflation trade.
I am somewhat skeptical of a big increase in infrastructure spending because federal budgets originate in the House of Representatives, which currently embraces a pay-as-you-go philosophy, meaning that if you spend $80 billion on infrastructure, you have to find $80 billion in revenue to pay for it.
Municipal bonds in particular have sold off since the election in anticipation of lower tax rates for the wealthiest Americans. While it appears that individual rates will be lowered for those in the highest brackets, municipal bonds still make sense for many investors in lower income brackets.
Most analysts expect the Federal Reserve Board to raise short-term interest rates when it meets Dec. 13 and 14. I believe the anticipated increase is more than reflected in current bond prices.
Fears of the Federal Reserve are overblown. A year ago at this time, the Fed said that it intended to raise short-term interest rates four times in 2016. If it raises in December, as expected, it will be the only time that it raised rates this year.
Finally, expect the U.S. dollar to continue strengthening for the foreseeable future. One of the hopes of lowering the corporate tax rate is to encourage U.S. corporations to bring home billions and billions of dollars that they have parked offshore for tax reasons. If that happens, lower corporate tax rates will help push the dollar higher.
While it can be interesting to speculate on all that a new administration will propose and how Congress will respond, in the end, it is important to remember that interest rates and corporate profits control the direction of stock prices. Presidents have very little impact on either one.
Bob Landaas is president of Landaas & Company.
(initially posted Dec. 2, 2016)
More information and insight from Money Talk
Landaas newsletter subscribers return to the newsletter via e-mail.