Lean toward balance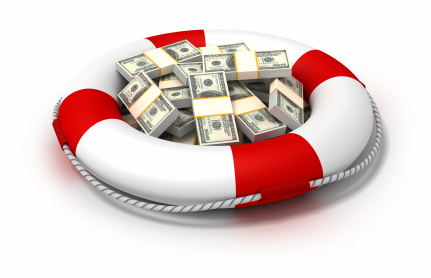 By Joel Dresang
The recent recovery of major stock indexes from the 2008 financial collapse is a reminder that for some investors the last three and a half years were a time of lost ground and unanticipated insecurity.
The Center for Retirement Research at Boston College has estimated that 51% of Americans risk not being able to afford retirement. That jumps to 61% when the costs of health care are included.
When stock prices plunged in 2008, many investors nationally took their savings out of the stock market – figuring they'd preserve their nest eggs from further decline. The problem for many pre-retirees was that they never returned. As the markets have recovered, their retirement funds have not.
Brian Kilb, executive vice president and chief operating officer at Landaas & Company, recalls a series of discussions in the past five months with a client who disparaged one investment option after another. First, he ranted over the risks of stocks. Next, he worried about real estate. Then, commodities. Most recently, he pondered the pitfalls of bonds.
"You could be afraid of lots of things almost any day," Brian says. "I think it's especially difficult right now."
Stocks have been rising, but as those burned by the 2008 crash can tell you, stocks risk falling, too. Bonds – typically considered more of a safe haven – are carrying historically low yields.
"It's a really difficult environment emotionally for people because what they want to do is the more risky thing, and what they don't want to do is the safe thing. It creates a kind of natural conflict," Brian says.
As a buffer to those fears that pull you out of investments and compel you to see everything as too risky, Brian prescribes an objective plan with a mix of balanced investments.
"If you have a balanced portfolio, you have answers for many possible outcomes," Brian says. "The possibilities over the long run are going to favor you."
But committing to an objective balanced plan can make it easier to keep emotions from affecting investment decisions.
"It helps to start out with the basic notion that there's risk in everything. If you stare at it and admit that it's there, then you can deal with it," Brian says. "By building a balanced portfolio or choosing whatever allocation you may choose, that allows you to be a more rational investor down the road, and it keeps you from making the kinds of mistakes that people make when they become afraid – or when they become greedy."
Besides having a balanced portfolio, investors should reflect on how they relate news events and media coverage to their investment plans.
And when you are afraid, consider your response.
Whether it's pessimistic investors being too conservative with their money or optimists taking too much risk, "our job is to bring them back to the right place," Brian says. "Our job is to keep people from reacting inappropriately to fears and external influences that are irrelevant to what's really going on."
Joel Dresang is vice president of communications at Landaas & Company.
initially posted March 05, 2012; revised March 17, 2015
Landaas newsletter subscribers return to the newsletter via e-mail.