Higher prices via multiples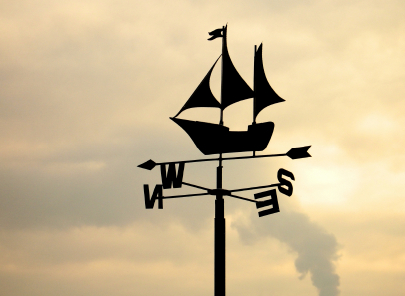 By Bob Landaas
This is the point where we should explain what's been driving earnings up until now and what's probably going to be driving them in the future – and what's going to propel stock prices higher.
When you look at the earnings gains since the financial crisis in 2008, much of it has come because of an increase in profit margins. Companies have been relentlessly reducing costs – laying people off, trying to skinny the manufacturing process, trying to do everything they can to reduce their costs. And they were very successful at that. That largely resulted in the expansion of earnings up until now.
It's nearly everyone's judgment that margin expansion is behind us.
So the only other way you can improve earnings is through revenue growth. Top line revenue growth for the 500 biggest companies in this country can't be a whole lot larger than GDP growth. So we're talking about somewhere in the range of 3% to 4%.
But there's one other option for increasing stock prices without increasing earnings.
I'm reading more and more about the potential for an expansion of the price-to-earnings multiples. Stocks are trading, give-or-take, for about 13 times their expected earnings per share for 2012. Historically, they trade at more than 16 times earnings.
So it's possible to see a 15%-25% increase in stock prices – not with earnings going up that much but because of an expansion of the multiples. As people become more confident in the stock market, as retail sales continue to be fairly good, as consumer confidence continues to hit higher plateaus, that dovetails into the very real possibility of an expansion of the multiples – an increase in the P/E s. So if the P/Es go from 13 to 16, you just saw a 23% increase in stock prices (3÷13=0.23) without earnings going up a nickel.
We know just through the laws of physics that the time you spend below mean argues for either heading toward mean or even spending time above mean. We're looking at multiples around 16 as the mean.
A number of years ago, Abby Joseph Cohen, at the time the chief economist for Goldman Sachs, wrote extensively about how the market could support higher P/Es in a low-inflationary environment. Folks, this is a low-inflationary environment.
As a result, my money is on the very real possibility that over the next couple of years we're going to see not only revenue growth that will help earnings, but the distinct possibility that we're going to see an expansion of the multiples.
I think that's going to surprise a lot of people as we get more and more confident, as we get further and further away from the financial crisis, as we continue to create give-or-take 200,000 jobs a month on average and as retail sales hang in there.
You add all that up, and I think you're looking for a pretty good ride in equities for the next couple of years.
Bob Landaas is president of Landaas & Company.
initially posted April 25, 2012
Landaas newsletter subscribers return to the newsletter via e-mail.