Higher (cost) Education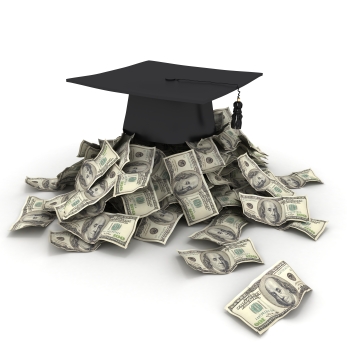 Facing the worst hiring downturn since the Great Depression, families need to consider the consequences of mounting college debt, Brian Kilb told the Milwaukee Journal Sentinel.
In a front-page article published Nov. 7, staff reporter Karen Herzog recounted how some recent and upcoming college graduates are contending with their debt burdens amid chronically high unemployment. About 67% of Wisconsin's 2010 college graduates owed money for their schooling, according to the article, and the average loan totaled $24,267 – just below the national average.
Brian, executive vice president and chief operating officer at Landaas & Company, told the newspaper that – as with most decisions involving high finances – planning can help make the most of higher education. That includes weighing potential costs and benefits.
"Where so many people make a mistake is they don't think about the end results," the paper quoted Brian. "The cost of college ought to have something to do with what they do after graduation. . . . When a kid knows what they want to do and they have a high probability of success, it's a good risk."
The article noted the greater role of families contributing to students' college costs and cited Brian for advising that students retain some responsibility for their education.
initially posted Nov. 11, 2011
Landaas newsletter subscribers return to the newsletter via e-mail.