Funds to fuel stock growth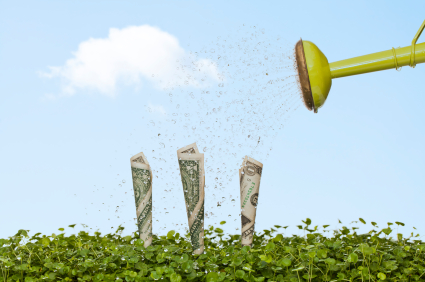 By Joel Dresang
Even after an hour of Brian Kilb explaining his overall optimism in the stock market, an investor at a recent client seminar raised his hand and proclaimed that the market still makes him queasy.
"Some people are just going to remain cynical. And I think part of that is just the damage that was heaped on when the market collapsed in 2008," said Brian, executive vice president and chief operating officer at Landaas & Company. "Bad memories are going to last a little longer than usual this time around."
Ironically, investor reluctance is one of the factors Brian outlined as fuel for continued stock market growth.
It took almost five and a half years for the bellwether Standard & Poor's 500 stock index to recover its October 2007 peak. And though the S&P has continued climbing past its previous all-time high, the stock market has been advancing largely on the shoulders of institutional investors – not individual retail investors.
"You've got a big part of the investment community that hasn't even dived in yet," Brian said. "When the individuals start to get excited, when they start to put their money in, things could get even more exciting."
Data from the Investment Company Institute show that in each of the last five years, individuals have had net withdrawals from stock mutual funds. From 2007 through the end of 2012, the cumulative outflow of money from stock funds exceeded $460 billion. That includes the net $153 billion pulled out of stock funds in 2012, when stocks returned 16% for the year.
"How is it that the market advanced 16% last year with net equity outflows?" asked Steve Giles, vice president at Landaas & Company. "It's not the retail investors. It's the institutional money. It's Wall Street."
More recent data show individual investors beginning to warm to equities again with net gains to stock funds in each of the first four months of 2013. Such buying has added to stock market growth, but individuals also have continued to pour money into bond funds, which have accumulated more than $1.2 trillion since 2007.
With the prospect of falling returns on bond funds, as currently low interest rates eventually rise, it's just a matter of time before investors move more money from bond funds into stock funds, said Bob Landaas, president of Landaas & Company.
"Not only has the tide shifted and we're seeing new net money going into the stock market, but we haven't seen bonds sell off yet. So what happens when bonds start selling off?" Bob said. "You've got all that fuel for the fire. People will be exiting bond funds to chase equity returns when they see they're treading water or worse in the fixed-income markets."
Record highs have called attention to the stock market's progress, prompting some investors to wonder whether the latest rally has reached its peak.
For various reasons – stock valuations, economic indicators, investor sentiment, Federal Reserve policies – Bob sees continued momentum for stocks.
"You get a sense that this just doesn't look, feel or smell like a market peak, compared to what we've been through in the past," Bob said.
That's not to say stocks will go straight up forever or that investors should stray from a properly diversified portfolio.
According to a report in USA Today, a stock market correction of 10% or more has occurred on average every 29.8 months since 1932, and the last one was 19 months ago.
But even when the bull market catches its breath, the potential of further participation by retail investors suggests the peak has not been reached, Bob said.
"The markets peak when everybody has spent their money. Everybody's all in. The markets can't go higher," Bob said. "So when you see this current market, where retail investors are just now getting in, there's the fuel for the fire. Stocks go up when you've got fuel on the sidelines that then becomes re-engaged into the equities markets."
Joel Dresang is vice president of communications at Landaas & Company.
(initially posted May 30, 2013)
More information and insight from Money Talk
Landaas newsletter subscribers return to the newsletter via e-mail.