Fed fears overblown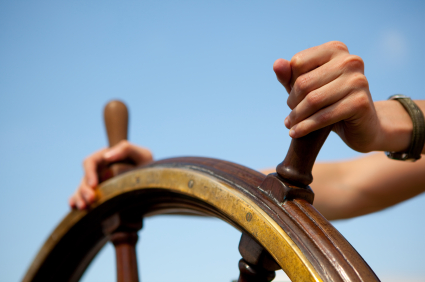 By Bob Landaas
U.S. stocks have staged a remarkable recovery from the summer swoon.
Stocks sold off globally starting the third week in August on signs of an abrupt slowdown in China and uncertainty over the direction of short-term interest rates in the United States. While China has yet to recover, the Dow is up more than 1,500 points from the end of September, when the Federal Reserve decided to keep short-term interest rates unchanged.
The need for higher interest rates has diminished since the summer. Recent signs point to a slowing domestic economy while globally, economies are still struggling. The Fed has kept short-term interest rates near zero since the end of 2008. The low rates have helped stimulate economic growth, so the concern, of course, is that higher interest rates may serve as a drag on the economy.
Recently, the Fed again decided to leave short-term interest rates unchanged, as they continue to wait for tangible signs of more robust economic growth and for signs of higher inflation.
It is important for investors to distinguish between the Fed re-setting monetary policy to a more neutral stance versus the Fed aggressively raising interest rates to reduce inflation. Because of the current absence of any inflationary pressures (no increase in Social Security benefits), it is unlikely that the Fed will do anything more than a handful of rate increases in the coming year.
While changes in direction in monetary policy tend to create volatility in the financial markets, the fears about the Fed have been overblown.
Interest rates and earnings have been shown long-term to be the two driving forces for stock prices. The absence of inflation makes it highly unlikely that interest rates will go up dramatically, helping to support stock prices.
Corporate profits in the United States are basically flat for the year, primarily as a result of a collapse in energy stocks. If you exclude energy stocks from earnings calculations, profits were up 7.7% in the second quarter.
Earnings are normally compared to the same quarter a year ago. Because energy stocks collapsed a year ago last summer, year-over-year comparisons become more encouraging as we head into the winter months. Forecasts now call for an 8% increase in corporate profits next year for the entire market, including energy stocks.
As other forces short-term can affect stock prices, an 8% increase in profits does not necessarily translate to a similar increase in stock prices. Longer term, though, there is a very close parallel between increases in profits and increases in stock prices.
Bob Landaas is president of Landaas & Company.
(initially posted Oct. 30, 2015)
More information and insight from Money Talk
Landaas newsletter subscribers return to the newsletter via e-mail.