Counting my blessings (instead of sheep)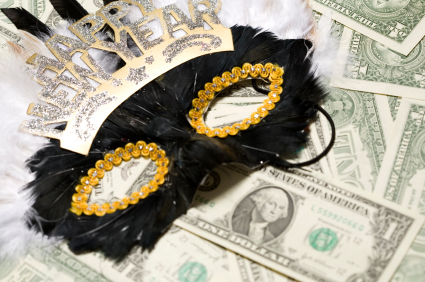 I'm taking Bing Crosby's advice in the movie "White Christmas" by counting my many blessings as the year 2017 ends. If one's blessings come in the form of portfolio returns, then most of us can consider it quite a year as performance for both stocks and bonds across the globe exceeded expectations.
Stocks of large U.S.-based companies in the S&P 500 will have returned more than 20%. If your portfolio leaned to growth stocks, you can be thankful that those returns were even greater as the tech-laden Nasdaq index approached a 30% gain for the year. Overseas stocks, which dragged on portfolio performance in recent years, have contributed generously in 2017 with the MSCI EAFE index adding more than 23%, aided by dollar weakness.
Assuming your carefully crafted investment portfolio holds bonds for safety, you may have been pleasantly surprised there as well. The Bloomberg Barclays U.S. Aggregate Bond Index has returned more than 3% on the year.
Unexpectedly rewarding returns have been driven by solid fundamentals that include strong corporate earnings on a base of low (albeit gradually rising) interest rates.
And while global events throughout the year offered any number of potential distractions, they failed to shake the calmest markets in generations. The first half of the year had the quietest day-to-day volatility since the 1960s. Waves of natural disasters in the U.S., threats from North Korea and ongoing political discord didn't distract traders from a solid economic story. That tale included rising GDP growth, a strong labor market and synchronized global expansion. For the first time in over a decade, all 35 member countries of the Organization for Economic Cooperation and Development saw their economies grow.
Historically high consumer confidence has promoted elevated stock prices. And while such optimism is justified, it's always good to remember that surprises are inevitable, and risks should not be overlooked.
With soaring expectations comes the possibility that negative surprises may rattle markets. Inflation has remained benign, and improving labor markets have failed to drive wages meaningfully higher, but expectations can change quickly.
The Federal Reserve has done a good job of communicating changes in U.S. monetary policy and led the world away from record levels of stimulus following the Great Recession. As the rest of the world also eventually shifts to tightening postures, expect a few stubbed toes along the way.
It's been a great year for investment returns with few disappointments across a broad array of asset classes. Tax reform provided an Adrenalin rush for the markets as the holidays drew near, but elevated prices among many asset classes now give me reason to remain cautious about the coming year.
While caution is healthy, worry is not. I won't be losing sleep about what may be ahead. I'm counting my blessings.
Brian Kilb is president and chief operating officer of Landaas & Company.
(initially posted Dec. 29, 2017)
Send us a question for our next podcast.
More information and insight from Money Talk
Money Talk Videos
Follow us on Twitter.
Landaas newsletter subscribers return to the newsletter via e-mail.