Building on American momentum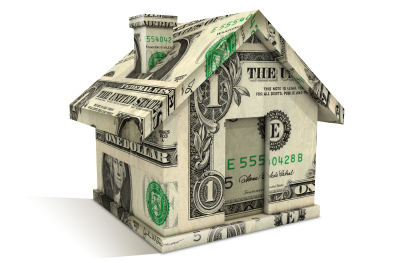 By Kyle Tetting
Now, more than a month removed from the Brexit vote, economic news and stock market returns have highlighted the continued strength of the U.S. economy.
The Dow Jones industrial average staged a run of nine consecutive positive days in July, catching many investors off guard as they continued to fear the impact of the British vote to exit the European Union.
Such a run also stood in contrast to the kickoff of a second-quarter earnings season that analysts expect to be the fourth consecutive quarter of declining year-over-year earnings. Instead of reacting to a well-anticipated weak quarter, investors have focused on continued economic strength in the U.S. and a positive outlook for the quarters ahead.
The U.S. housing market reflects that strong outlook, showing renewed vigor in recent months. Single-family home prices have climbed higher this year, 40% higher than in 2012. The pace of existing home sales hit the highest level in nine years, and new home sales are at the fastest pace since early 2008.
Those increases have come on the heels of continual improvements in the labor market. Record levels of total employment and early signs of wage pressure are creating a large and more confident group of buyers, including those in the market for their first home.
Add in incredibly low mortgage rates and household balance sheets that are as strong as they have been in 35 years, and the housing market growth remains a harbinger of optimism for the economy.
Additionally, unlike growth prior to the financial crisis, banks have substantially improved balance sheets and tightened lending standards.
One drawback for first-time buyers has been the dwindling supply of existing homes, as prices move higher and well-priced homes sell in hours or days. But a solution stands waiting as builders have slowly expanded operations in recent months, with new housing starts reaching an annual pace of 1.19 million homes in June.
Such a development is good news for prospective buyers, but it is also good news for the economy. Residential construction accounts for more than 2% of the U.S. workforce, and with more new construction comes job creation.
It also brings new consumer spending on household goods and services at a time when consumers have been hesitant to spend more. These developments often build momentum as the positive feedback of job creation and spending leads to more job creation and spending.
Risk remains, especially outside the U.S. Business spending is likely to remain depressed until we fully establish the impact of the Brexit. Chinese growth appears to have stabilized, but challenges to growth and disagreements in the South China Sea could again destabilize the region. Geopolitical risks persist elsewhere, with longstanding tensions in the Middle East and an attempted coup in Turkey.
At a time when global uncertainty gives reason for pause, I stay optimistic about the prospects for the markets because of the direction of the world's largest economy. The strength of the housing recovery – built on a solid foundation – is just one signal that the U.S. expansion has further room to run.
Kyle Tetting is research director and an investment advisor at Landaas & Company.
(initially posted July 28, 2016)
More information and insight from Money Talk
Landaas newsletter subscribers return to the newsletter via e-mail.