Inflation raises benefits expectations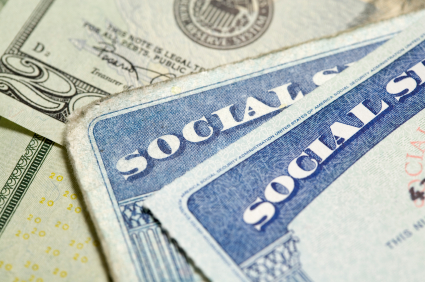 By Joel Dresang
Inflation has an upside for retirees. Increased prices in the past year should mean a bigger boost in Social Security benefits in 2022.
Ever since 1975, the Social Security Administration has adjusted retirement benefits to keep up with inflation. The so-called cost-of-living adjustments are based on the Consumer Price Index computed by the Bureau of Labor Statistics. Specifically, the COLA reflects the year-to-year change in the third-quarter Consumer Price Index for Urban Wage Earners and Clerical Workers.
And though we have only one of the three months of data so far, early signs suggest retirees could get the fattest Social Security raise in more than a decade.
The price index used by Social Security rose 6.0% between July 2020 and July 2021, according to an Aug. 11 report. That's the largest 12-month increase for July since 2008, when it climbed 6.2%. The subsequent 2009 COLA for Social Security benefits was 5.8%, the most since an 11.2% benefits raise in 1982.
For context, the COLA for 2021 was 1.3%. The average since 1975 is 3.6%.
July provides only one-third of the data used for the annual COLA, but the month's price index has tracked close to what the next year's adjustment has been. On average, prices have risen 3.6% since 1975, the same as the average COLA.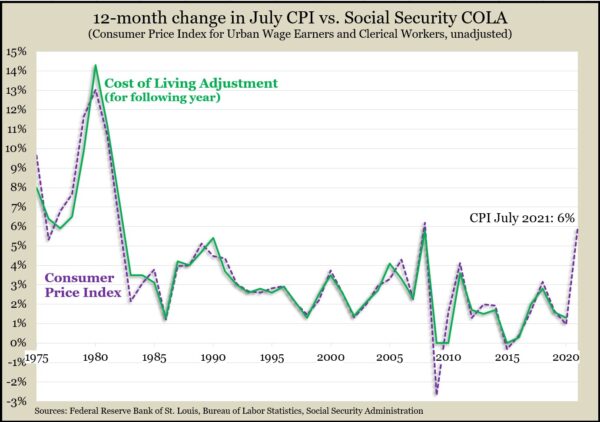 Higher inflation has stirred some concern in 2021, but economists at the Federal Reserve Board have been suggesting the increases are only temporary. They have said the recovery from the severe and abrupt economic recession in 2020 has created extraordinary supply-and-demand imbalances that should eventually even out.
The Bureau of Labor Statistics is scheduled to release consumer price data for September on Oct. 13. Usually, Social Security issues its COLA announcement the same day.
Joel Dresang is vice president-communications at Landaas & Company.
(initially posted September 2, 2021)
Send us a question for our next podcast.
Not a Landaas & Company client yet? Click here to learn more.
More information and insight from Money Talk
Money Talk Videos
Follow us on Twitter.
Landaas newsletter subscribers return to the newsletter via e-mail.