Holiday shoppers raise economic trend line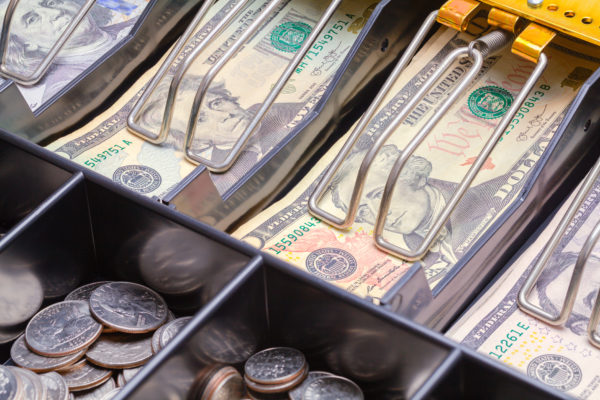 By Kyle Tetting
Investors have plenty to be thankful for as they consider portfolio returns entering the final weeks of 2019. Asset classes, virtually across the board, have added meaningfully to returns, with only a couple of periods of modest volatility. Despite the successes, though, 2019 hasn't all been good news.
Much has been written about expectations for the direction of the U.S. economy and the coming of the next recession. Economic growth has been slowing, with the Commerce Department's advanced estimate for gross domestic product at 2.1% annualized growth in the third quarter, even with 2% in the second quarter and down from 3.1% in the first.
While 2.1% is a long way from recession, the trend toward lower growth remains a concern. Our brains are evolved to recognize patterns. We connect the dots on economic growth as it declines from 4% to 3% to 2%. We naturally expect the pattern to continue, extending the line down to 1% and 0% and eventually an economy in decline.
Recent headlines on manufacturing weakness do little to quell those thoughts. Weak manufacturing has coincided with or preceded many periods of past economic decline. Throw in the expectancy of recession—especially given the record length of the current expansion—and it would be easy to assume that forces are aligning for the economy to continue to decline.
However, the economy is too complex to be linear. We can't simply assume that the trend continues ad infinitum. Eventually, pieces of data begin to point in a new direction, and we start to look for new patterns.
Of particular note, especially in the year-end season, are further encouraging signs for the U.S. consumer. At 70% of our economy, even modest consumer spending growth can help offset a temporary slowdown in manufacturing.
Holiday spending accounts for more than a quarter of total annual retail sales, according to studies by the accounting firm Deloitte. Even with fewer shopping days this year between Thanksgiving and Christmas, Deloitte expects American consumers to spend 4.5% to 5% more than the estimated $1.1 trillion they laid out in 2018.
By several measures, we enter the holiday shopping season with favorable conditions:
On average, U.S. households are wealthier than ever. More than 10 years removed from the financial crisis, investment values in homes and other assets have ballooned.
Household debt service as a percentage of disposable income is at its lowest level in 40 years. Persistent low interest rates and modest wage increases have allowed consumers to reduce debt payments, freeing more money for spending.
Consumers remain confident. Sentiment surveys from the University of Michigan show confidence in personal financial situations at the highest levels in more than 50 years of data. Historically, consumer spending is closely tied to consumer confidence.
Consumers alone probably can't overcome all the head winds the U.S. economy faces, including weak manufacturing and global trade. The economy will likely continue growing at a slower pace in the fourth quarter. However, strong showings from consumers through the end of 2019 should help us imagine what pattern might take shape when those head winds diminish.
For investments broadly, we remain cautiously optimistic. Recent investment successes speak to the need to more closely monitor—but not abandon—risk within portfolios. A more accommodative Federal Reserve, greater clarity on trade issues and the strength of consumers might help us see how economic growth patterns inform our allocations.
Kyle Tetting is director of research and an investment advisor at Landaas & Company.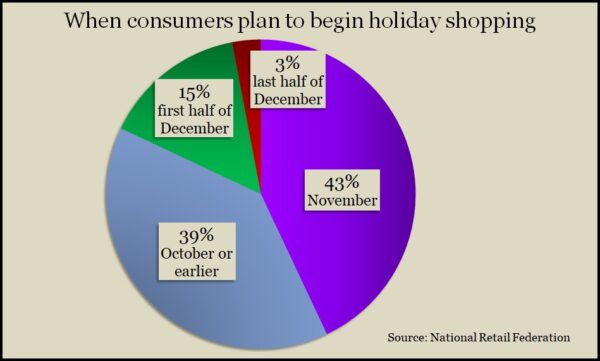 Learn more
Expectations of less-than-Great recession, by Kyle Tetting
How to handle fears of recession, a Money Talk Video with Bob Landaas and Kyle Tetting
Recessions: Uncertainty suggests balance, a Money Talk Video with Kyle Tetting
Historic economic growth vs. long-term investing, by Joel Dresang
Investors and the business cycle, a Money Talk Video with Dave Sandstrom
Investor trade-off: Risk vs. return, a Money Talk Video with Paige Radke
(initially posted November 27, 2019)
Send us a question for our next podcast.
Not a Landaas & Company client yet? Click here to learn more.
More information and insight from Money Talk
Money Talk Videos
Follow us on Twitter.
Landaas newsletter subscribers return to the newsletter via e-mail.