Diversification surpasses manufacturing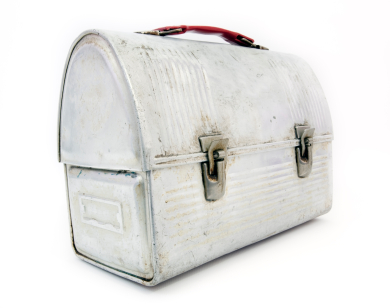 By Joel Dresang
The first story I covered as a newspaper reporter was the closing of an old wood products factory in Wausau. On a bitter cold night amid the industrial slump of the mid-1980s, I interviewed two of the workers about to lose their jobs. They were a young couple planning to get married to each other, which made the plant closing doubly devastating.
Sometimes my understanding of how the world works is corrupted by my past experience. By several measures, the U.S. is now in a manufacturing recession, but apparently, it's not as bad as I would have thought.
I covered plant closings and jolted factory workers in each of the last five economic recessions. Based on that, I tend to equate factory shutdowns with wider financial downturns. It turns out the link has weakened.
Various data indicate manufacturing is contracting. Among recent reports:
Current weakness in U.S. manufacturing reflects a long global economic slowdown as well as epic trade tensions between the U.S. and China. An escalation in the trade war in August—when the U.S. threatened to impose a 10% duty on another $300 billion in Chinese goods beginning Sept. 1—sent Americans into a tizzy.
Interest in the term "recession" hit the highest point since December 2008, according to internet search tracker Google Trends. (The December 2008 spike coincided with the National Bureau of Economic Research officially declaring that the U.S. economy actually was in recession.)
The panic in August waned after the U.S. retreated from its rhetoric. Still, manufacturing continued to contract.
"The manufacturing sector in recession would certainly be a sign that the rest of the economy could follow behind," Kyle Tetting said in a recent Money Talk Podcast. "I think the one saving grace there is that manufacturing isn't as significant to the economy today as it was in the past."
At the 2019 Investment Outlook Seminar, Bob Landaas explained that the U.S. economy is more isolated from global economic weakness. Forces abroad have yet to pull the U.S. into a recession.
"It's never happened," Bob said. "That of course doesn't mean it can't, doesn't mean it won't. I'm just telling you it's never happened."
Bob explained that the U.S. economy—the world's largest—has become consumer-driven. Personal spending accounts for about 70% of gross domestic product, vs. 12% from sales of goods and services to other countries.
"We don't export a lot, with 12% of GDP. Germany's is over 40%. That's why they're in trouble," Bob said in a recent Money Talk Podcast. "Japan's is over 20%. China's is over 20%. So when their exports start fading, they're in big trouble, as opposed to our model, with only 12% exports. And our biggest trading partners are Canada and Mexico. So it's unlikely that the trade war—unless it dramatically intensifies from here—would be enough to really put us in a recession."
The point is economies evolve. Measuring just by jobs, the U.S. has grown to be less reliant on manufacturing. At the onset of the 1980 recession, 21.2% of American workers were in factories. That dropped to 9.9% at the start of the Great Recession. Similarly, China has been taking pains to make its economy—the world's second largest—more consumer-driven.
So unlike in the past, softer manufacturing needn't concern me as much about the overall economy, although I still worry for the lives disrupted by it. Also, as an investor, I know that earnings and interest rates matter most over the long run.
On that point, manufacturing still makes a difference, according to a recent report by J.P. Morgan Asset Management, which  suggests manufacturing has an outsized influence on the stock market.
"The S&P 500 is far more exposed to global manufacturing activity than it is to services, and weaker manufacturing data matter for profits," the report states.
Even so, the stock market has ratcheted up during the latest manufacturing slump with major indexes setting records. Of course, other factors figure in, including Federal Reserve Board interest rate cuts, which have helped make stocks more attractive.
The bottom line is that it doesn't pay for me to rely on what I expect, especially if it's based on my own narrow experiences or observations from the past, which I'm often reminded is no guarantee of future performance.
My memories of factory closings as a sign of a sinking economy are outdated. And though manufacturing still matters to earnings, that sector is just one of many moving parts in a diversified investment portfolio, particularly as the global economy keeps evolving.
For years, the 30-stock, manufacturer-heavy Dow Jones Industrial Average was the benchmark of stock market performance, Kyle notes. But the Standard & Poor's 500—with nearly 17 times the number of companies and a more diverse range of business types—has replaced the Dow as the standard bearer.
In my desk is a random issue of USA Today's Money section from 1988. Three articles on the stock market, including one with my byline, refer to the Dow Jones Industrial Average. Not one mentions the S&P 500, which is included only in a couple of small-print lists of "other indicators."
So it seems that 31-year-old newspaper is one more thing I have held on to that has shown me how times have changed.
Joel Dresang is vice president-communications at Landaas & Company.
(initially posted November 27, 2019)
Send us a question for our next podcast.
Not a Landaas & Company client yet? Click here to learn more.
More information and insight from Money Talk
Money Talk Videos
Follow us on Twitter.
Landaas newsletter subscribers return to the newsletter via e-mail.