Get online with Social Security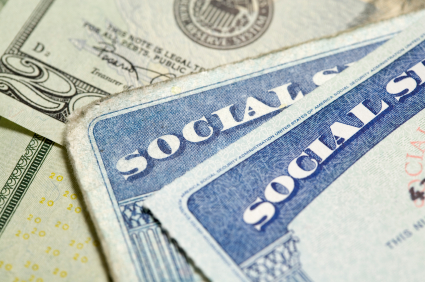 By Joel Dresang
Pass it on. The Social Security Administration sent me an email reminder to review my Social Security Statement online.
As we have reported before, your Social Security Statement is a trove of useful information for retirement planning. It tracks your annual earnings; it estimates your eventual retirement benefits, your potential disability benefits and how much your survivors could expect in death benefits.
Check your statement once a year to make sure your earnings are accurately recorded. Your earnings help determine what you're paid in benefits.
"Create your account today and take away the risk of someone else trying to create one in your name, even if they obtain your Social Security number."
– Social Security Administration
Also, Social Security's estimates can help you plan your retirement. For instance, you can see how much more you'd receive in monthly benefits by retiring at 70 rather than 62 or at your full retirement age, which for me is 66 and eight months.
Since I last reviewed my Social Security Statement, the government has made it harder for hackers and identity thieves to sneak into my account. For security, passwords expire after six months, so to set a new one, I had to correctly answer three of the obscure personal questions I submitted when I set up my account.
Already receiving Social Security?
Through your personal online account, you can:
Get your benefit verification letter.

Change your address and phone number.

Start or change direct deposit of your payments.

Get a replacement Medicare card.

Get a replacement SSA-1099 or SSA-1042S tax document.
My wife of 28 years couldn't have answered those questions. I wasn't sure about one of them myself.
As an extra step to verify that I was me, Social Security texted an impromptu one-time security code to my phone.
To make it easier on myself in the next six months, I saved my new Social Security account password in a secure online password manager. The free tool helps me remember how to access about 50 websites and accounts that I visit. The second factor of the one-time security code from Social Security helps protect me even if someone somehow gets my password.
Added security is one more reason everyone who's eligible should establish an online Social Security account. The sooner you set one up, the harder it will be for an impostor to set one up in your name or use your Social Security number.
Learn more
How to be safer online: Passwords, a Money Talk Video with Jason Scuglik
Personal financial security, a YouTube playlist of Money Talk Videos with Jason Scuglik
When Should I … check my Social Security Statement? (with links to further resources) by Lisa Lewitzke
Planning retirement via Social Security, a Money Talk Video with Lisa Lewitzke
How You Can Help Us Protect Your Social Security Number and Keep Your Information Safe, from the Social Security Administration
Joel Dresang is vice president-communications at Landaas & Company.
(initially posted January 8, 2018)
Send us a question for our next podcast.
More information and insight from Money Talk
Money Talk Videos
Follow us on Twitter.
Landaas newsletter subscribers return to the newsletter via e-mail.