For What It's Worth: Black Friday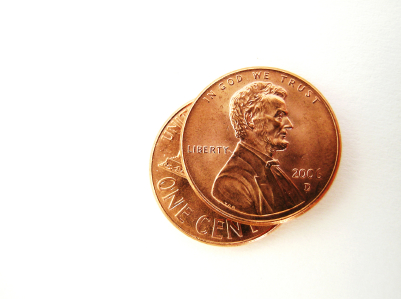 By Joel Dresang
Many common expressions have more than one story behind them. That includes "Black Friday," what has become the name for the day after Thanksgiving.
One story dates back almost to the first national Thanksgiving holiday. However, that Black Friday has nothing to do with Thanksgiving.
Another Black Friday story relates to the all-American holiday though not endearingly.
A third story appears to be just made up.
The first occurrences of "Black Friday" in American print refer to an investment scandal that occurred in 1869. Two Wall Street financiers, Jay Gould and Jim Fisk, conspired to corner the market on gold at a time when the U.S. government was selling the precious metal to retire debt from the Civil War. Their scheme failed, causing a calamitous crash for both the gold and stock markets. The date: Friday, September 24, 1869—forever after known as Black Friday.
The more pertinent Black Friday story began in Philadelphia in the early 1950s.
Philadelphia traffic police referred derisively to the day after Thanksgiving as Black Friday because of the mayhem imposed annually when throngs of shoppers came downtown just as thousands of football fans arrived for the weekend's Army-Navy game.
For What It's Worth is an occasional look at the meanings and origins of words and expressions investors may encounter.
Newspapers appropriated the Black Friday term from the police, and by the 1960s, it was a common expression regionally. Concerned about negative connotations, local merchants campaigned to change the term to "Big Friday." They failed.
Nationally, Black Friday didn't gain usage until the 1980s, after retailer associations concluded, "If you can't beat 'em, join 'em." Instead of resisting the term, they co-opted its origin story.
Without acknowledging the darker history of the term, retailers began to embrace Black Friday and explained that it was a bookkeeping reference. They said the day after Thanksgiving marked when merchants' red-ink losses turned to black-ink profits.
In 2019, a record 189.6 million Americans went shopping the three days after Thanksgiving, according to the National Retail Federation. The accounting firm Deloitte estimates that more than one-fourth of annual U.S. retail revenue comes from holiday shopping, suggesting there's still a sense of gold in Black Friday.
Joel Dresang is vice president-communications at Landaas & Company.
(initially posted December 31, 2019)
Send us a question for our next podcast.
Not a Landaas & Company client yet? Click here to learn more.
More information and insight from Money Talk
Money Talk Videos
Follow us on Twitter.
Landaas newsletter subscribers return to the newsletter via e-mail.